Baptism - Kids and Students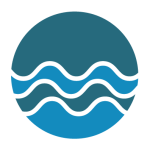 Baptism is an outward expression of an inward decision to follow Christ. We encourage kids and students who have made the decision to follow Jesus to take this next step of faith.
At Elmbrook Church we celebrate baptisms as a church. Kids, students and adults get baptized several times a year during a weekend service. Baptisms are generally held on the same weekend across multiple campuses.
We have classes geared specifically for kids and students to help them be prepared for this milestone.
Note: Kids baptism class for (1st- through 5th-graders) require participation by a parent with each child.