Marriage Care
What if you devoted as much time and love to your marriage as you did your wedding? A strong, Christ-centered marriage requires that ongoing investment, at every stage.
Elmbrook's Marriage Care ministry provides the resources you need to build on a solid foundation and plan for the best possible future together.
---
MARRIAGE CLASSES
Maintaining a healthy marriage takes intentionality and care. We offer several classes, online resources and annual workshops to help couples with good marriages move from GOOD to GREAT and experience all that God intended marriage to be — and for those not yet married to get started on the right foot!
Pre-Marriage Class
Our 9-week Pre-Marriage Class is intended for those planning to be married or exploring the idea of Christian marriage. It is required for those intending to get married at Elmbrook or by an Elmbrook pastor. Couples do not have to be engaged to attend, and they do not have to have any affiliation with Elmbrook Church. The next Pre-Marriage class will be offered Sunday mornings, from Jan. 19-Mar. 15, 10:30am-12:15pm. Only one registration per couple is needed for pre-marriage class.
Marriage: Is This as Good as it Gets?
Every Wednesday, starting Jan. 22 | 6:30-8:30pm
If you've asked this question in your marriage and have been married ten years or less, join facilitators Robin and Pam Knoll as they explore the myths of marriage with honesty. They will help you define your love style, understand the gender gap, identify healthy communication techniques, as well as how to respectfully resolve conflict. The goal is to start you on a journey of becoming soul mates. Please note space is limited. Meets every other Wednesday.
---
MARRIAGE MENTORING
Marriage mentors are available for both pre-married couples, as well as couples married 0-5 years. They'll walk with you through a guided assessment that will help you learn relationship skills to strengthen your marriage and tools for navigating the inevitable sticky spots that will arise.
MENTOR REQUEST: MARRIED 0-5 YEARS
---
WEDDINGS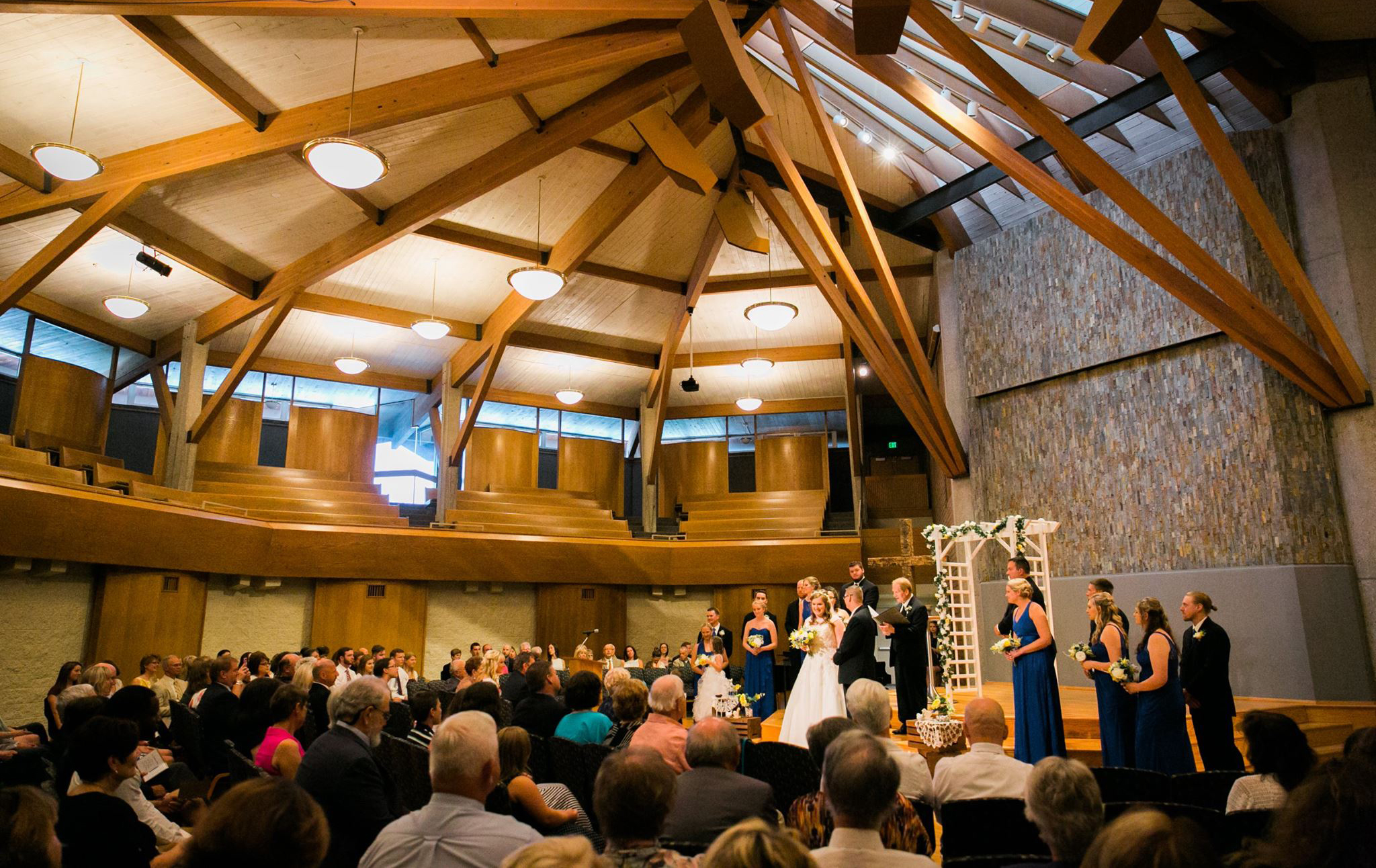 Elmbrook Church is committed to the preservation of the institution of marriage as a God-ordained covenant emblematic of God's own covenant love, which he extends to us (see Hosea 2:19-20). We have a solemn responsibility as a church to minister to couples approaching Christian marriage, and, to that end, Elmbrook Church has set requirements for a couple to be married here. Please fill out the wedding application below. Questions? Contact
LISTEN TO THE MARRIAGE INTRODUCTION
A wedding application is required for on-site and off-site weddings. For on-site weddings, we cannot guarantee your choice of date. Please specify a second choice. An assigned officiating pastor is available to cover Saturday weddings. A pastor request can be included in the application; however, we cannot guarantee their availability.
Before a couple is married at Elmbrook Church, they are asked to complete the 9-week Premarriage Class, which starts each September and January. See above for more information.