A Mother's Legacy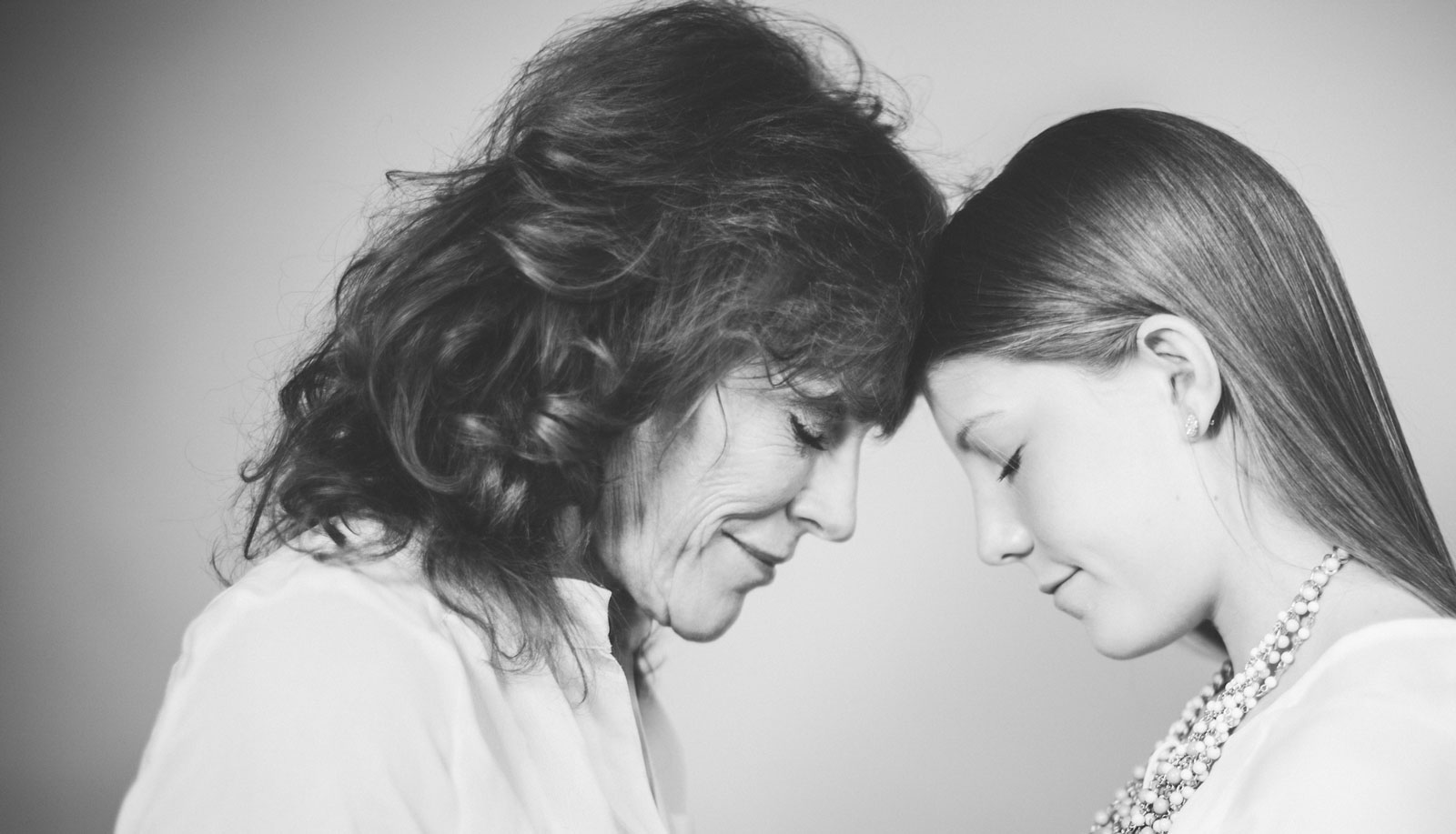 Now choose life, so that you and your children may live and that you may love the Lord your God, listen to his voice, and hold fast to him. For the Lord is your life..."
Deuteronomy 30:19b-20a
If I were to give my childhood a title, I think it would be "Life's a beach." I grew up in a Christian home where there was a lot of laughter, encouragement, faith and open communication. No, it wasn't perfect, but it was a home where I felt loved, secure and accepted.

As a young girl, I was curious about my mom's faith and asked her how she and my dad became Christians. She shared how they both came to faith at the age of 22. She expressed what a difference that made in their lives and marriage. She was very honest about the changes that had taken place in each of them and that God truly made the difference.

College was a time I began to ask myself, "What do I believe?" What beliefs did I simply inherit from my parents? God was so good to provide a group on campus, Intervarsity, where I was able to explore what I believe and reinforce my relationship with Him. I learned what it meant for Him to be not only my Savior but the Lord of my life. My mom and I had many precious conversations as she encouraged me in this journey of faith.
As an adult, I treasured our relationship. Great times together having lunch, shopping, talking, more talking, sharing openly and from our hearts. I had been married for about three years and remember sitting in Marshall Fields (yes, it was a while ago!) having lunch. My mom told me she had a lump in her breast. Her mother and sister had breast cancer previously and her brother had just died of bone cancer. Needless to say, my heart sank.
We hugged goodbye and she told me everything would be okay - just pray and trust God. She had a double mastectomy, cancer spreading to her lymph nodes, and underwent chemo treatments. But she made it and was on the road to recovery. You see, she was such a wonderful wife, mom, grandma and woman of faith and I knew she had much still to do in her life here - especially with me.
My husband, David, and I had our first child three years later. I can't describe how great it was to share my baby and motherhood experiences with my mom. We had a blast. She was such an encourager.
Then the phone call came five years after her cancer diagnosis. My dad shared that at her annual check-up an inoperable tumor in the lining of her lung was discovered. I felt fear, anger, confusion, questioning why. Even then I knew I should pray, seek God in His Word and trust. However, that wasn't at the top of my list. I drove home to see my mom. After long hugs, tears and some silence, I was amazed (and yet, not really) that she had a submissive, obedient spirit to wait on God for the future. Yes, she was scared and prayed to be healed but there was a calm assurance about her. God made the difference.
Over the next 18 months, it became evident the cancer was taking over her body. I remember conversations when she shared that she didn't want to leave my dad. They were married at the age of 20, still so in love, and planned to grow old together. She wanted to see my daughter, Jennifer, grow up, hold other babies to come and be a grandma to her other grandchildren. We would reminisce a lot. She would talk about heaven and being with her Lord.
We'd sometimes listen to a song with these lyrics: "Just think of stepping on shore, and finding it heaven, touching a hand and finding it God's, breathing new air and finding it celestial, or waking up in glory and finding it home." I knew those words would soon be reality for her and they gave her such peace.
One of the last times I had with her she was comatose. I felt led to read 1 Peter 1:3-9 about our hope in Christ, telling her she'd soon be with Him; that her faith was like the faith in those verses. I closed my eyes, prayed, told her I loved her thinking she couldn't hear me. When I opened eyes and looked down at her, so frail and weak, there were tears coming down her cheeks. She heard me! I felt God's arms around us, His love and compassion so evident to give us this time together. I told her, "God is so good. He didn't have to let you hear my words, my prayer, but he did!" I have treasured that moment in my heart.
Her struggle to fight the cancer was coming to an end. My dad held her, stroking her hair. My husband and I were there at her side. She had been in a coma for the last few days. Suddenly as she took her last breaths she sat up, opened her beautiful blue eyes and smiled. I knew she was seeing Jesus! Words can't express what a privilege it was to see her go from this life to heaven.
It was many years ago but it seems like yesterday. Her legacy of faith, love, servanthood and encouragement continues on to the next generation. Yet, it's really about God and giving Him the glory. It's about "choosing life", loving God, listening to his voice, and holding fast to him.