Accepted, Loved, and Known - Elisabeth's Story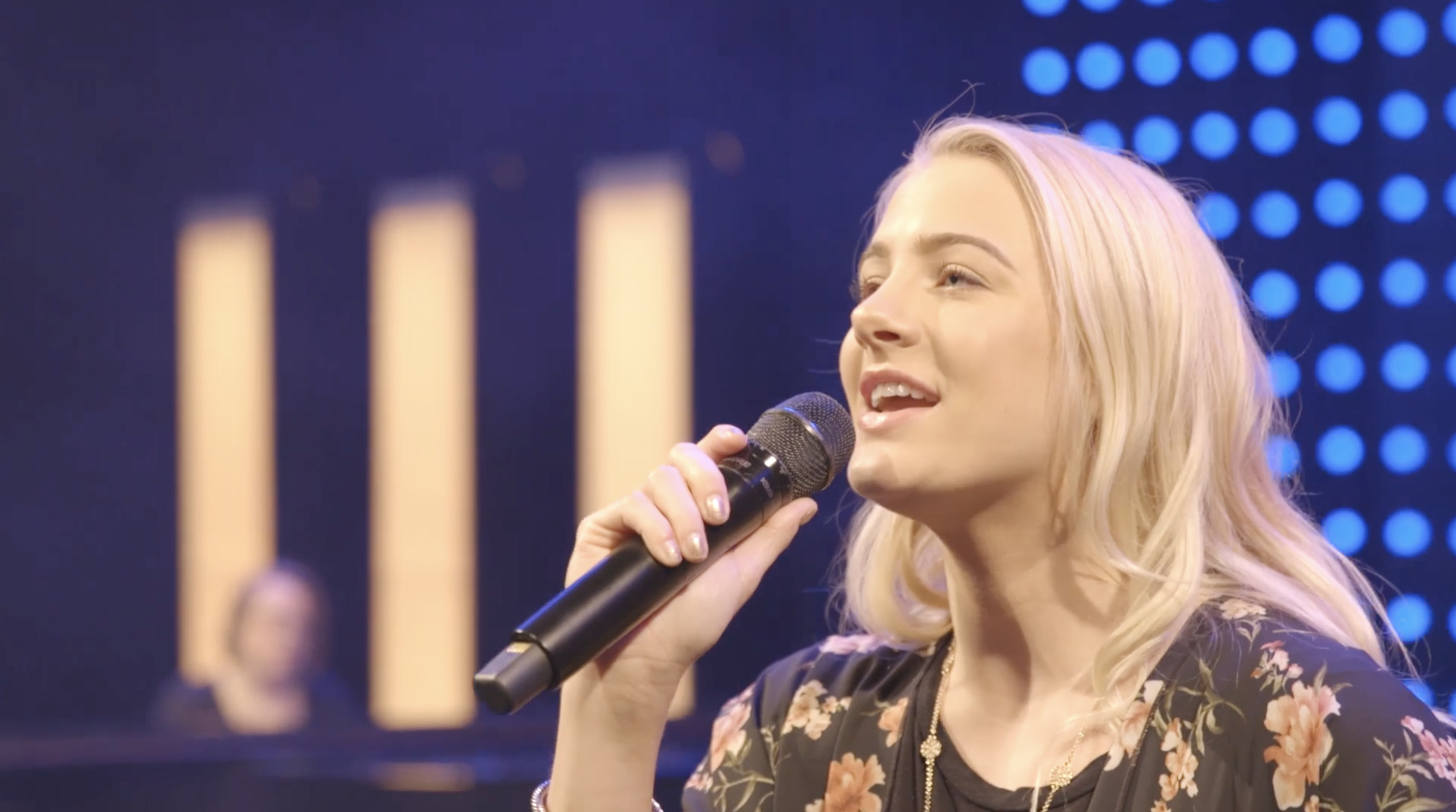 Since Christ grabbed hold of my heart, I've found that there's so much freedom in sharing even the most intimate parts of my life with family, friends, or even complete strangers! God has intentionally crafted each one of our stories with detail, color and precision, and I believe that even the setbacks and hardships in my life can be used for His glory. There is power in someone's testimony because no one can deny what Christ has done in your life.
My story is centered upon self-identity in Christ and being fully accepted, loved, and known by God.
I grew up in a Christian home and attended Elmbrook Church ever since I can remember. My parents instilled in me who Jesus was, how he died for me to take away my sins and how much he loved me. I accepted Jesus in my heart when I was 5 years old. While the groundwork of faith was instilled in my life, as I got older, I wasn't so sure what it meant to live for Jesus or have an intimate and personal relationship with Him.
Throughout high school, I treated God like a magic genie, only coming to Him when I wanted an A on a test or needed something from him. I "stuck to the rules" in high school. I didn't drink, I didn't swear, I got good grades in school and was captain of my swim team. I found my "identity" in academics, social groups, and swimming. I still attended church, although it was usually a forced effort on behalf of my parents. I prayed occasionally, but I didn't have much of a real relationship with Jesus at all.
When I was 15, I found out that I wasn't able to get pregnant. That's where a lot of my insecurities started: about my body, my ideals of beauty, and my own self-worth as a young woman. I built up this idea of perfection in my head. I didn't know it at the time, but there was so much work that needed to be done in my heart.
Towards the end of high school, I started going to parties and experimenting with drinking and drugs. By the time I got to college, the lifestyle only intensified and over the years I trained my conscious to block out the feelings of guilt for my actions. It was a vicious cycle of how far I could push myself to live this "young and free" lifestyle that the world advertises, all which left me mentally, physically, emotionally, and spiritually exhausted.
I was chained by self-doubt, self-pity, fears and insecurities. I let the world's standards of love and success and happiness define me. I stifled my own passions because of what others might think and I sought the approval of others to feel worthy and like I'm "on the right track." I constantly dreamed of the person I wished I could be, but I never did anything to change.
While this inner turmoil continued to torment me, I kept up a pretty, happy face. I started a relationship that was not founded in Christ and we eventually broke up the day before the 2016 Inspire Women's Conference. I was a complete wreck the day of the conference. In my short 23 years of life, this was the most pain I had felt to date. I felt overwhelmed by anxiety, confusion, and heartache.
Looking back, I am certain God wanted me there that day. One of the conference speakers, Tammy Trent, shared the love story between her and her late husband. From her description of their relationship, I could sense the purity and Christ-like love in their dating and marriage life. I wanted what Tammy had and I knew I didn't have it.
Something clicked in my head and my heart; it was a revelation that seemed so simple. I had known it all along, but it finally, logically, made sense to me: God had to be the center of everything in my life. He needed to be the nucleus of it all.
I believe God used that small example of how He lovingly designed a relationship between a man and a woman to be, to open my eyes to how all other areas of my life ought to look like in Christ's eyes. It was only when I felt that I had come to the end of myself that I totally surrendered my ways for His perfect way.
Proverbs 3:5 says, "Trust in the Lord with all your heart and do not lean on your own understanding. In all your ways acknowledge Him, and He will make straight your paths."
I got connected with my first life group and over time, God healed my heart and built up my confidence to serve him through worship, something that has always been dear to my heart. God replaced my heart of stone with a heart of flesh. He took me from a place of brokenness to fearlessness.
I joined the Elmbrook worship team November 2016. About 4 months later, I was asked to serve on the worship team as part of the 2017 Inspire Women's Conference. I would have never imagined that one year later, I would be helping lead worship at the very event God transformed my life. It was such a 180 and a beautiful picture of God's perfect timing.
I'm in awe of the way He used my pain for His purpose. I thank God for that pain and those mistakes because I can distinguish now what it really means to be loved, accepted and known. I see so clearly now the difference between the temporary satisfaction we get from people and fleeting moments versus everlasting, unconditional love that only the Father gives.
To watch Elisabeth's story, click HERE.