Not the End of the Road... Just a 90-Degree Turn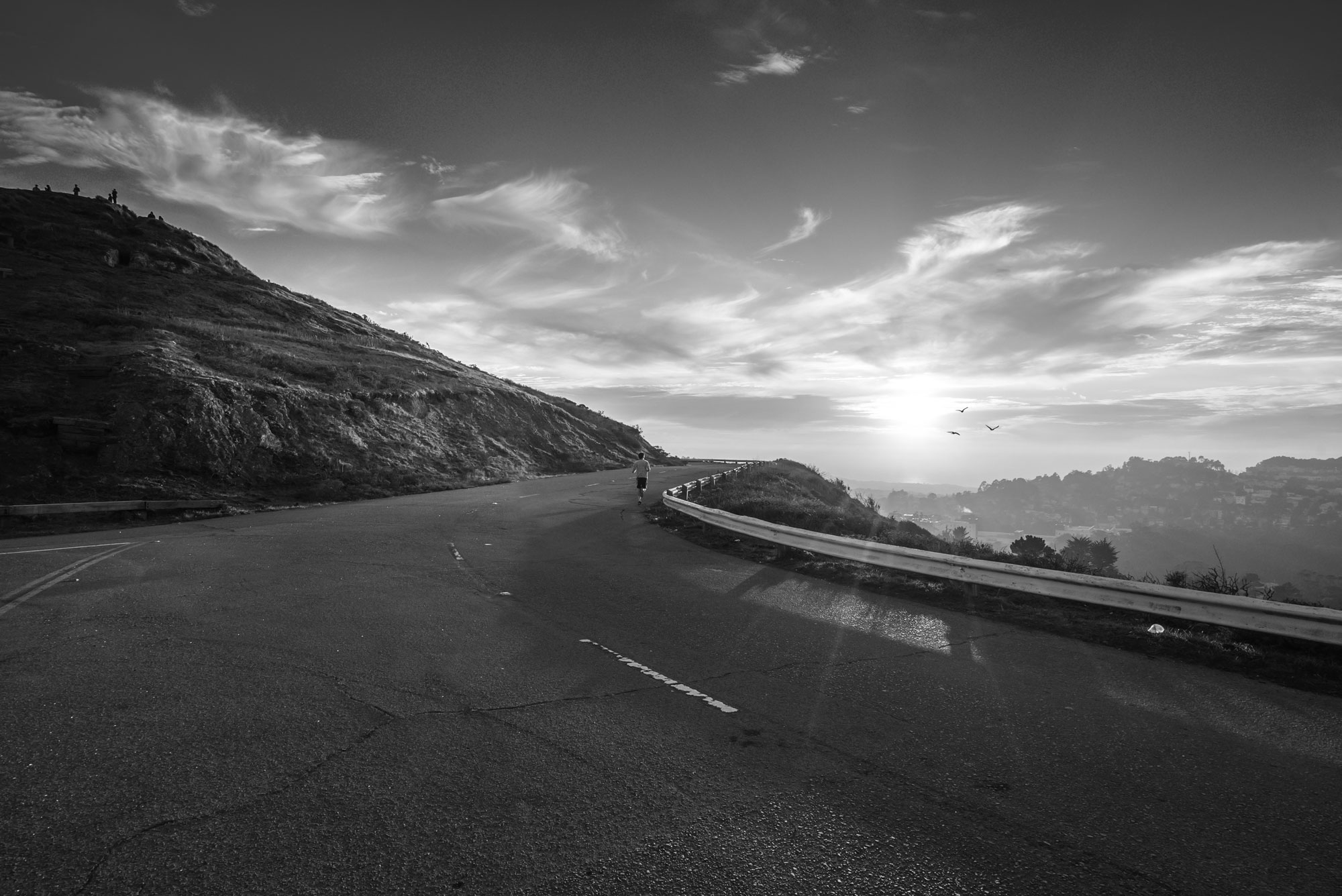 Not the End of the Road... Just a 90-Degree Turn
by Jeanine Bly
Although I am a writer, when it comes to being published, I am far more comfortable as an editor and reviewer. I feel blessed reading and preparing other people's stories and experiences for publication, for readers to be touched and impacted by. Certainly, my own story would not be as interesting, or impactful, or able to be used by God to bless other women as other people's stories do.
My journey is ordinary and, quite honestly, contains twists and turns that on the surface don't contribute to the ideal "happily ever after" ending. But God sees our life journeys differently, so I'll share what I have discovered about God's goodness and purposes in the sharp turns.
God's journey for my life has taken turns and gone in directions I couldn't have imagined, but it has brought me ever closer to Him as I learn to trust His driving.
My journey started out according to the world's standards of moving straight ahead to what would seem the "happily ever after" ending: A young woman gets married, has three beautiful children and they grow up healthy and strong. I was one of those moms who loved being a mom; though I worked outside the home part-time, my energies, passion and joy were my family, children, church ministries and home life. Of course the road on this journey had some bumps, with an extremely ill child for a time, some financial struggles and loss of some close loved ones. But I was still moving straight ahead on the road of life, just as "I" had planned and dreamed it would be.
I've found it is easy to see God's blessings, hand and direction when the pace of the journey is steady and the road ahead is straight and predictable. It is easy to navigate, or so you think, when you are following a map you laid out. Ahead I could see grandchildren who would only live a couple miles away and I would see often. I could see early retirement and family vacations with my husband. I could see investing deeply in ministries at church because I would have so much time. On that straight road I might even be able turn on the cruise control and just enjoy the journey. Or so I thought.
But what happens when, as we get older, life speeds up? What happens when, as the children grow up, they all move away to distant states? And what happens when a 26-year "marriage made in heaven" ends in that D word that previously you knew would never be a word used on your journey?
Instead of vacations you have to go back to school at 50 and work full-time-plus. Instead of visiting and hugging your grown children you Facetime to see their new puppy or recent home improvement. Instead of having lots of time to do ministry you are working and maintaining a home by yourself, far too exhausted and restricted to take on a big ministry position. Instead of being included and asked to do ministry you are excluded and looked at differently as though you somehow are different today than yesterday because of a legal decision that was made by someone else.
What happens to the journey when the roads you are taking you didn't even know existed? Is it the end of the road? The end of the journey?
No! Thankfully, with God it is not the end of the road. There is not the crash ending that you are sure is coming, but rather a 90-degree turn, in a direction God chose but that you couldn't see coming because you were focused on the straight road.
Looking now in the rear view mirror at my life journey, I can see God has never stopped being in the car with me. Times that seemed impossible on the journey were the times I pushed God into the passenger seat and said, "Let me drive – I certainly know how to handle this sharp curve in the road better than You."
I have come to learn and appreciate that being a passenger, not the driver, on God's journey is what He intended for each of us. Regardless of our particular road — direction, steepness, curviness or seeming crash ending — He is intended to be the driver. Finding joy in His journey, not ours, makes the hairpin 90-degree turns ok because He knows where He is taking us.
God does not intend our journeys to be mapped out and executed by us on a straight path. His journey is rich and beautiful, though it may not match what we imagined. Every journey has purpose and — if we let Him drive! — a "happily ever after" to eternity journey.
Of course I miss seeing my children every day. I mourn a broken family and people who look at me as somehow being defective because I have a "D" on my journey and they don't.
But I also know that the employee I mentor and pour the love of Jesus into I wouldn't have known if I weren't divorced and having to work as part of God's journey. I know the impact of parenting my children from afar by being on my knees in prayer because that is all I can do when they have a crisis and I am thousands of miles away, and that it is part of God's plan. I know the friends who God has blessed me with that I am able to counsel and walk beside because He has already taken me through the hairpin curves they are now navigating, and that this is a ministry even though it doesn't have an official name.
God's journey for my life has taken turns and gone in directions I couldn't have imagined, but it has brought me ever closer to Him as I learn to trust His driving.
God who created my journey also created yours. The twists and turns of your journey are ordained by Him. He never intended this world to have one straight road leading to "happily ever after". He created as many roads with as many directions as He created people.
It is not the end when we encounter hard places. It is just a 90 degree curve on His journey. He is the only perfect driver, and you will not crash on His roads. If you'll let Him be the driver, it's even possible to enjoy the journey.