Our Trust, God's Provision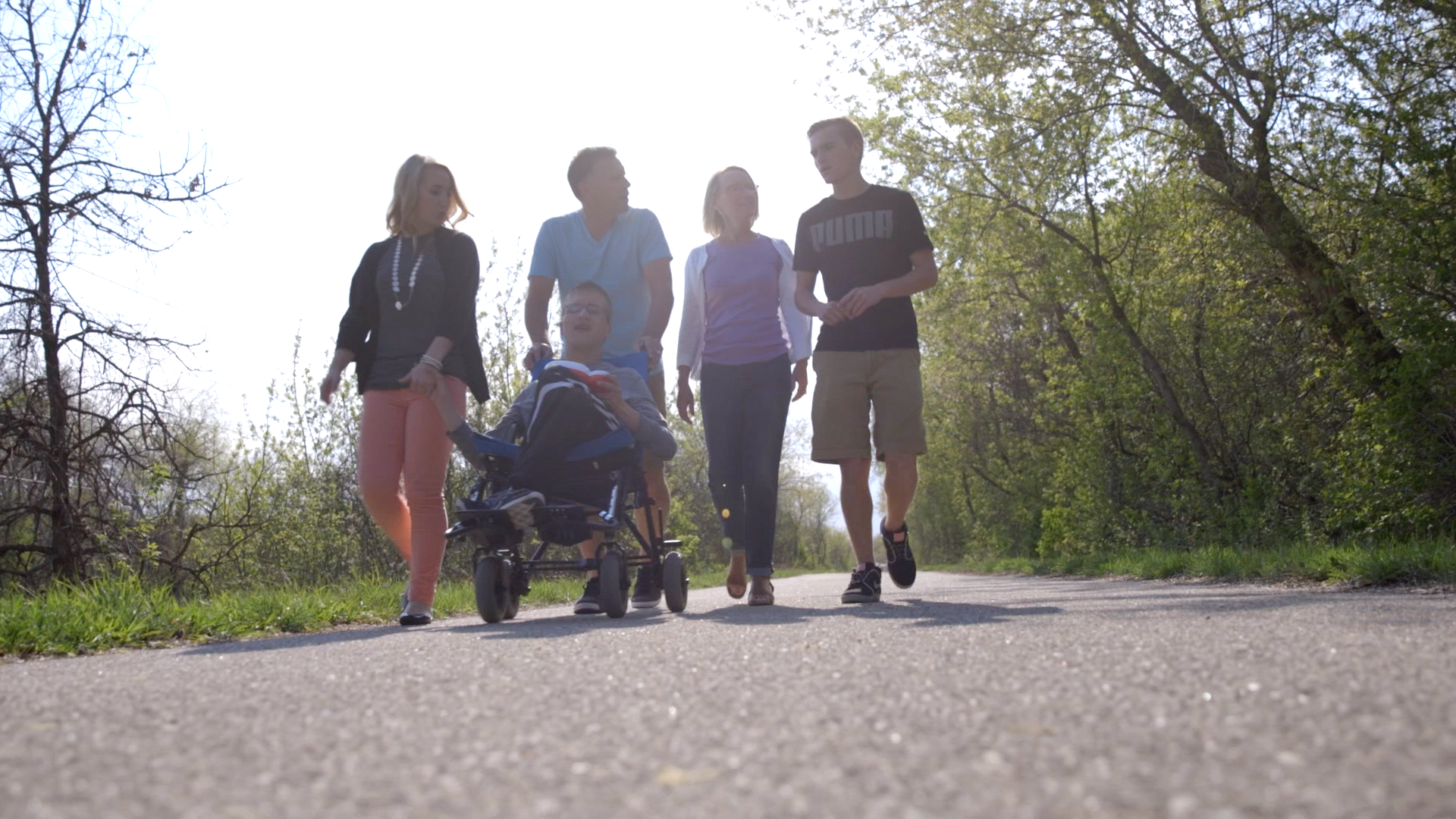 Our Trust, God's Provision
by Margeaux Chudy
This Mother's Day at Elmbrook we watched a beautiful video about Deb DeMaster's family and her son Andrew. Andrew wasn't expected to live at birth but by God's power has experienced many miracles and now he's a happy, healthy young man. The video was just the beginning of the DeMasters' testimony, however. God has worked in extraordinary, personal ways in their lives and this is a further story about his faithfulness in the realm of their finances.
I sat down and talked to Deb one Sunday about her family's story. Her hope is that in hearing about how God has worked in their lives, you and I will be uplifted and strengthened in trusting God in our own circumstances. "It's hard to trust God for provision because we live in a culture of 'taking care of your business'," she said. "While I did have to do things like calling people, researching options, and so on, ultimately God worked the miracles."
At one point, Andrew required a surgery that, after insurance paid a portion, was going to cost the DeMasters $10,000. The family determined that they had only $200 per month they could use for the medical bills. Deb decided to call each of their doctors and medical providers to discuss payment options. Some required larger amounts, some smaller, and some chose to write off an expense completely. After Deb had called each one and added up the total payments, the monthly cost came to exactly $200!
Deb was praising God for His care when a surprise bill came the next day and shook her faith. It was for $327. That night, her Bible study gave her the funds they'd raised from a car wash on Andrew's behalf. The amount was exactly $327.
The DeMasters made the decision to tithe the same amount they always had even as they walked through challenging financial circumstances related to Andrew's healthcare needs. Deb emphasized the way in which God provides exactly what we need, exactly when we need it. This economy of provision leads us to daily reliance on him.
She also shared about how God provided in ways that weren't directly monetary. When Deb was pregnant with Andrew they didn't purchase baby supplies or furnish a nursery because they fully expected that he wouldn't live at birth. However, as he miraculously did, the furniture, clothes, and other items they needed were miraculously provided as well.
Andrew began walking just as Deb was beginning to struggle with lifting him. He started eating as soon as he became too active to stay attached to his feeding tube. While these aren't financial examples, Deb said that these reinforce the concept that God often takes us to the very edge of our need before He provides. The DeMasters are a powerful testimony of His provision.