The Elmbrook Leadership Pathway is a clearly defined process that provides "next steps" at each phase of leadership development. It helps move people from their current position to higher levels of leadership within the church, by identifying core skills/competencies at every level and providing the tools needed to acquire them.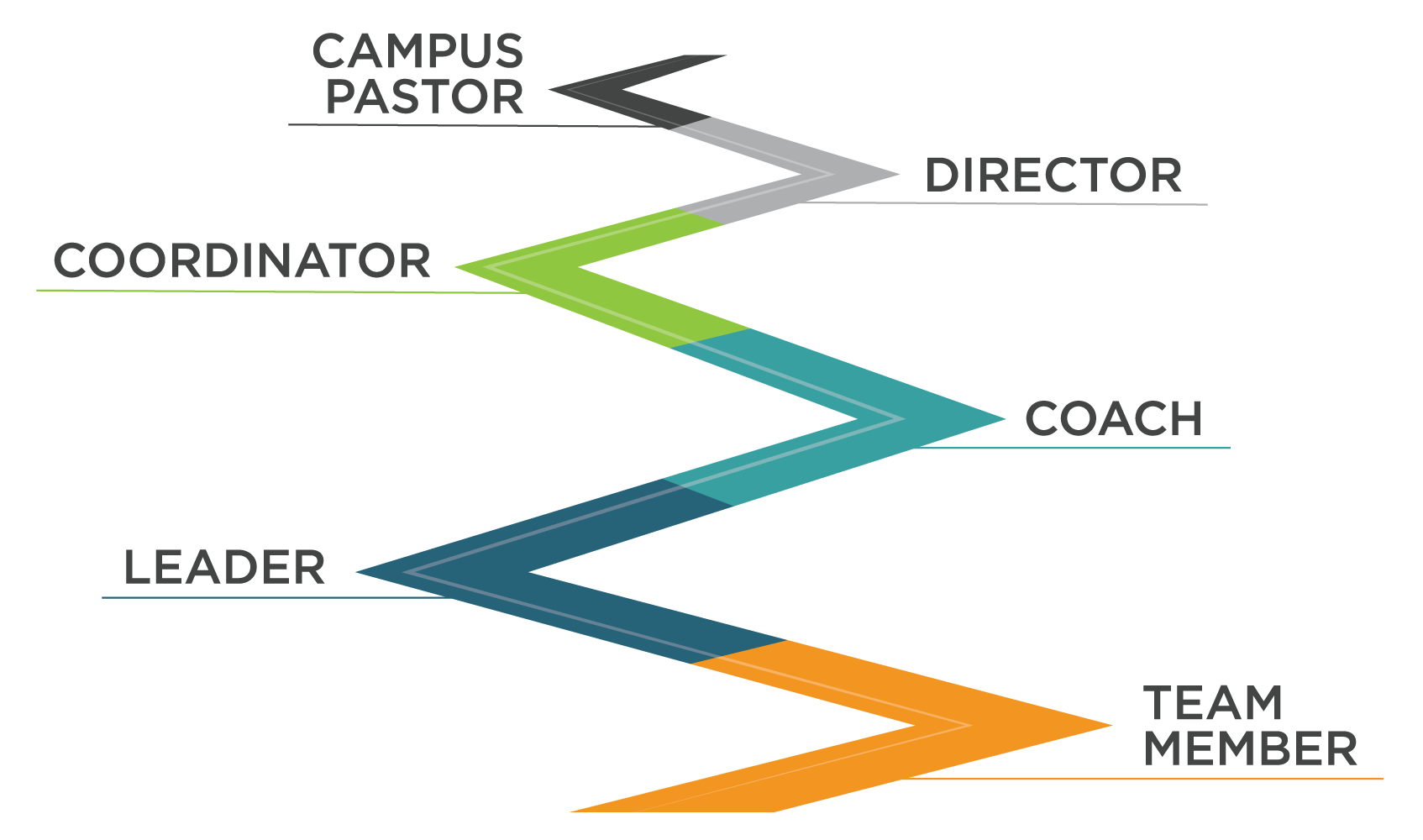 Team Members – lead self and serve on a ministry team
Leaders – lead others within a specific ministry
Coaches – lead a few leaders within a ministry
Coordinators – lead leaders and coaches within a ministry
Directors – lead coordinators, coaches, and leaders within a multi-faceted ministry.
Campus Pastors – lead all ministries at a campus
---
Where Leadership Training Happens
PREPARE Sessions: A series of training modules, available on RightNow Media, designed to help people get started at each step on the Leadership Pathway.
Huddles: Ongoing monthly or quarterly training for a group of existing leaders on a ministry team.
Leadership Gatherings: A quarterly large-group gathering of Elmbrook leaders, intended to inspire, inform, celebrate, train and provide networking opportunities.
How Training Materials Are Provided
Training materials will be sent to you by your Trainer, Leader, or Coach through an online resource called RightNow Media. Before you begin your journey on the Leadership Pathway, you'll need to set up a free RightNow Media account. Visit elmbrook.org/rightnowmedia and click the orange "REQUEST AN ACCOUNT" button to get started.
Are you a trainer?