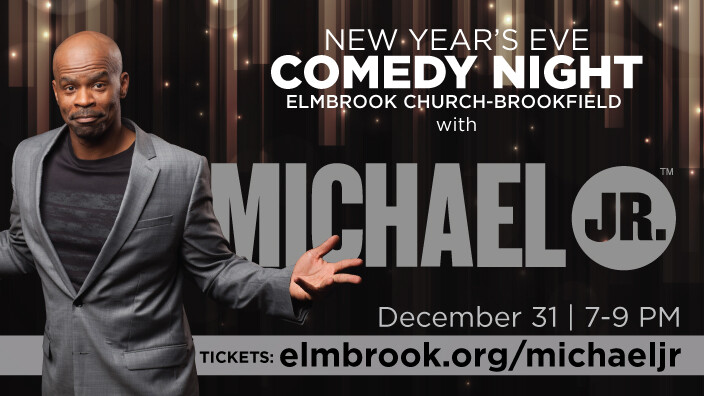 Sunday, December 31, 2017, 7:00 PM - 9:00 PM
Doors open at 6:30pm; event begins at 7pm
Join us for a new kind of New Year's — with comedian Michael Jr.!
Whether as an actor in the #1 box office hit "War Room" or appearing on The Tonight Show, Jimmy Kimmel Live! or at a large church event, Michael Jr. shows up and delivers the funny.
Tickets:
Golden Circle: $35 Regular Seating: $20
---
For more Michael Jr., check out his YouTube channel HERE.
Learn more: www.MichaelJr.com @michaeljrcomedy