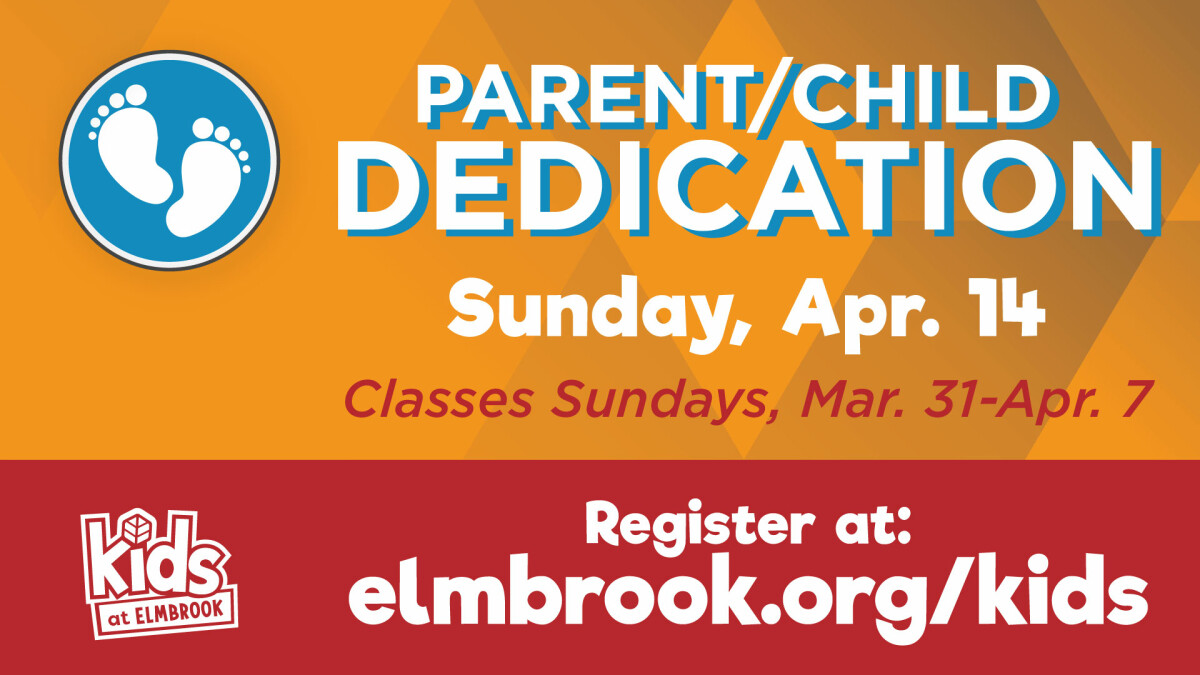 Sunday, April 14, 2019, 11:30 AM - 1:00 PM
Parent Child Dedication is an intentional commitment by parents to follow God. Elmbrook Church practices believers' baptism, in which older children, teenagers and adults publicly declare their own personal decision to follow Jesus Christ. Parent Child Dedication is a way for parents of younger children to declare their own commitment to raise their child in a home where God is at the center.
Learn more about Parent Child Dedication HERE.
Information
The next Parent Child Dedication ceremony is Apr. 14 at 11:30am.
Two mandatory classes are required to dedicate a child. The next set of classes will be held Mar. 31 and Apr. 7 from 11:30am-1pm.
Online registration is required for both the classes and the ceremony.
Questions? Contact Jan at