Men
It's not easy being male in today's culture. The world defines success and what it means to be a man in myriad confusing ways. The good news: God's Word can be used as our compass!
Together we'll build each other up, have real conversations about the things that really matter, and strengthen each other to become the men God has created us to be.
Life Groups
Join a men's Life Group and learn what the Bible says about how to live your best life. Groups meet at each of our campuses and in neighborhoods across Milwaukee and Waukesha counties, on a weekly basis.
---
Brookfield Campus Highlights
Summer Road Trip with Jesus
Join us as we explore four landmark stops in the life of Jesus. This series is taught by four of our pastors and will explore the parables, miracles, message, and person of Jesus.
Love & Logic
Love and Logic is an approach to parenting that works on relationships. Parents learn how to set and enforce limits without lectures, warnings or threats. It gives parents ways to hold children accountable, training them to be responsible, solve their own problems and keep a good relationship with their parents. Love and Logic has great support from scripture.
---
Lake Country Campus Highlights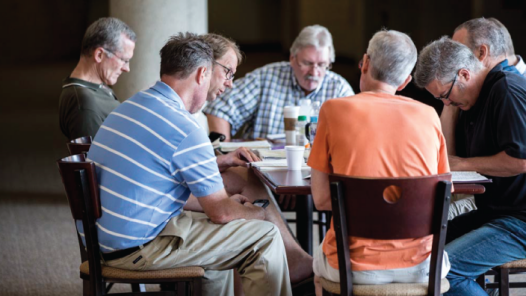 Life Groups
Connect with other guys living in the Lake Country area. We have Life Groups just for men meeting in coffee shops and neighborhoods, at varying times and days of the week. Contact Roberta for more information: .
---
Elmbrook Men Resources
Life's Healing Choices for Men
Friend to Friend Mental Health Support Group