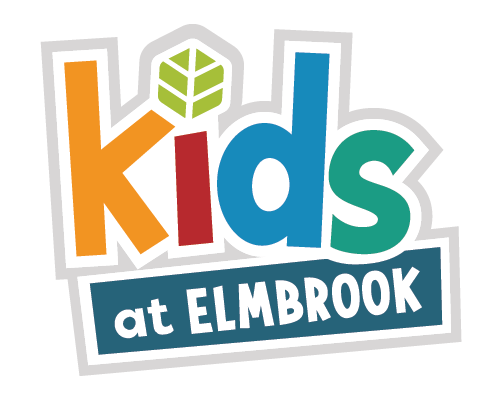 We love kids! The Kids at Elmbrook ministry encourages your children, from birth to 5th grade, to discover their faith and then live it out. We provide safe, engaging environments — just right for each age. Here children learn about God's big story in the Bible, discover who Jesus is, and begin to develop a friendship with Him.
We value your child's safety. Our ministries are led by loving staff and volunteers who have gone through an extensive application process and background checks. Our check-in kiosk system is easy and secure.
You can relax during the worship service knowing your child is in a safe, caring environment. When it's time to check your child out, volunteers are at the classroom to match your child's nametag with the security tag you were given at check-in.
If it's your first time bringing your child to weekend ministry, follow the signs to our First Time Check-In counter. A friendly volunteer will get you registered, walk your family to the kids' rooms and then show you to the Worship Center.
Register Your Child
Save yourself time in line and register your child now for kids programs. It takes less than three minutes.
---
Nursery (birth-age 2)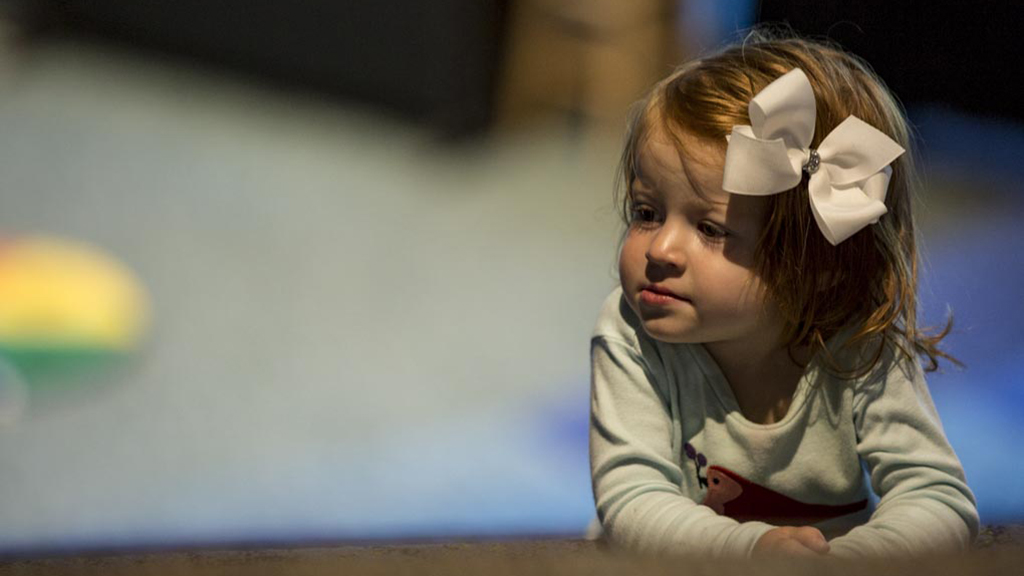 Our nursery is an environment designed just for our youngest children, where they can discover God's love in a safe place and develop a relationship with God through engaging Bible stories, prayer and interactive play.
Nursery rooms are open during each weekend service.
---
Preschool (age 3-K5)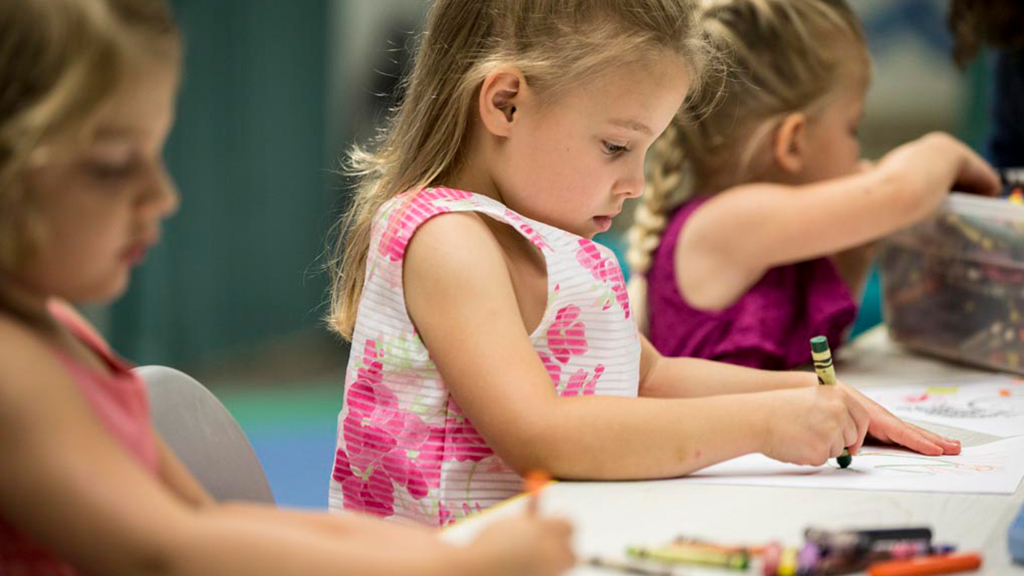 In this area children will begin to discover where they fit into the "Big God Story". This happens through interactive Bible stories, engaging musical worship, and hands-on activities designed just for them.
Preschool classrooms are available during each weekend service.
---
Elementary (grades 1-5)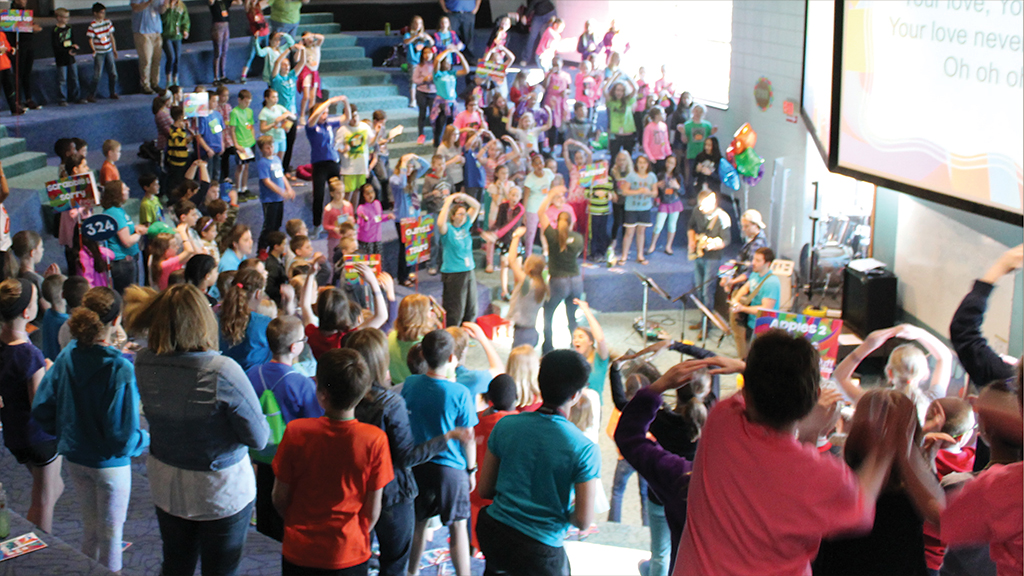 Kids in grades 1-5 enjoy energetic worship, large group teaching and unique interactive activities that will challenge them to apply the Bible to their lives. Later, in smaller groups, they have the opportunity to make friends, ask questions and engage in God's Word under the guidance of loving adult leaders.
Elementary programming is available during Sunday services, excluding major holidays.
Join Our Serve Team!
It takes hundreds of volunteers to keep our weekend programs going. If you love kids, why not join the awesome Kids Ministry Serve Team?
---
You May Also Be Interested...
Leap
Paid childcare for children age 5 and under whose parents are participating in daytime weekday programs at our Brookfield campus.
---
Special Accommodations
Nursing Room
Are you a nursing mother? We have a private nursing room with comfortable seating and a TV monitor so you won't miss the service. The nursing room is located in our Nursery area; just ask a Guest Services volunteer to direct you. The Lake Country Campus offers nursing areas both in our nursery, as well as in our Family Room just off our main hallway next to the men's room.
Restless Kids?
If your child gets restless while sitting with you during the service, our family lounges are just for you! You'll find them near the women's restrooms in the upper or lower lobbies. They're parent- and kid-friendly, with toys and activities for kids as well as comfortable chairs and a TV monitor so you can watch the service in real time. There's also an open area in the upper lobby where your family and other attenders can watch the service on a large screen TV. At the Lake Country Campus, the Family Room is located just off our Main Hallway next to the men's room.
---
Parent Child Dedication
Elmbrook Church practices believers' baptism, in which older children, teenagers and adults publicly declare their own personal decision to follow Jesus Christ. Parent Child Dedication is a way for parents of younger children to declare their own commitment to raise their child in a home where God is at the center. For more information, check out our Kids at Elmbrook Milestones page.