Purity and Identity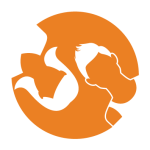 Who am I? Do I belong? These two questions dominate the thoughts of every middle school student. This milestone experience is an overnight retreat called ID. Conversations help students discover who they are in Jesus, what it means to be a godly student, and how Jesus influences our relationships and concepts of purity.
We will be hosting a yearly ID Retreat where we will tackle these topics. The overnight will include black light dodge ball, a dance party, grade specific sessions and a parent session with time for Q&A.
Check back in early 2018 to see when the next ID Retreat will be held!