Senior Adults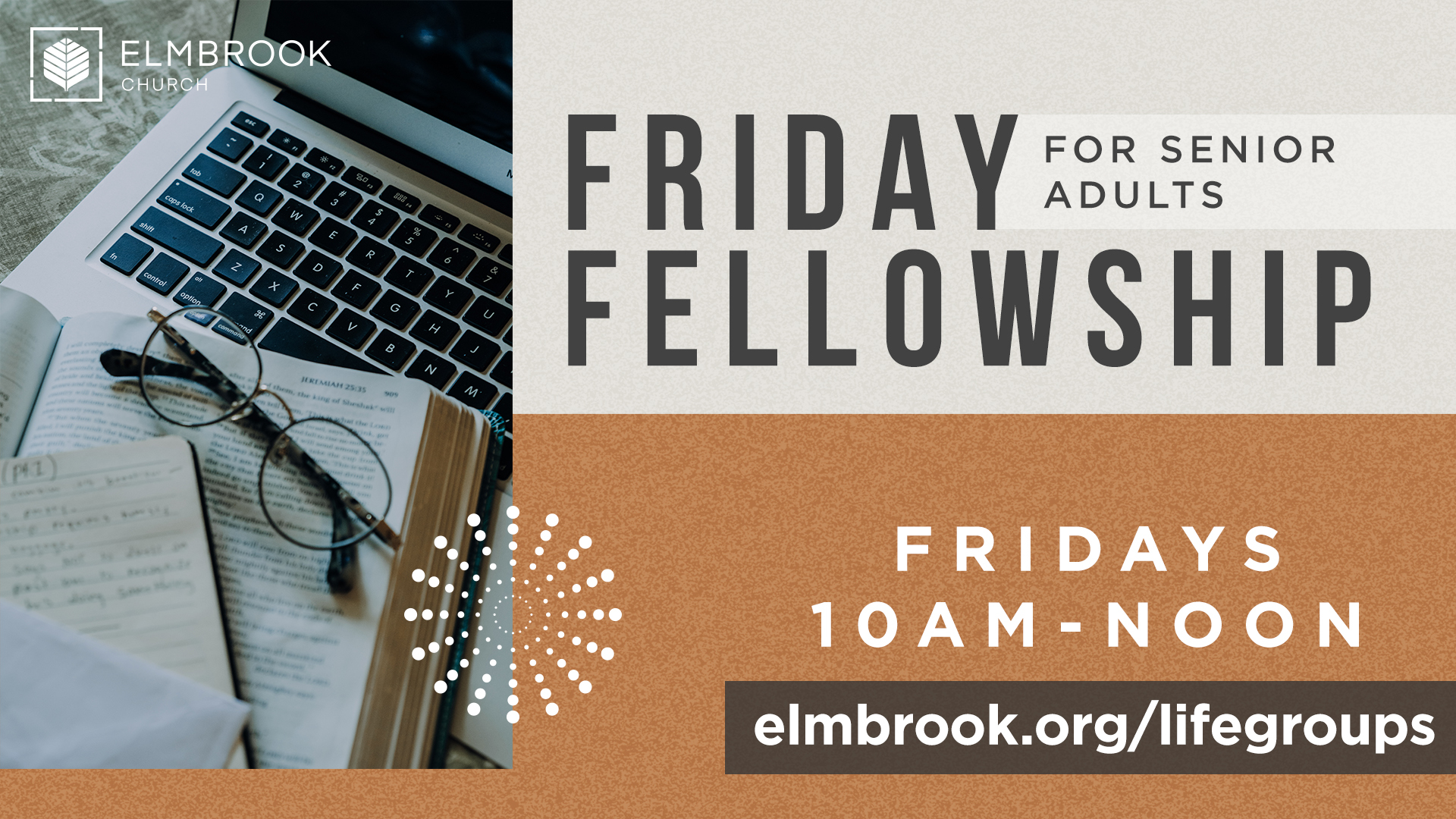 *Please note, Friday Fellowship is currently meeting virtually. To watch this week's message and join in singing praises to the Lord, click HERE.
Whether you are looking for a place to ask your spiritual questions, renew your childhood faith, or simply enjoy senior adult fellowship, we invite you to explore our ministries and find community. In this weekly spiritual growth group designed for senior adults, you'll join friends to hear excellent guest speakers and engage in meaningful conversations. For info contact John at jfinke@elmbrookteam.org.
After viewing the weekly video individually, you are invited to meet online, if you like. Currently we meet online on Fridays at 11am to share in a time of fellowship and discussion related to the message of the day. It's a great time to meet new and old friends. If you would like to join us in these small group discussions just register.