Middle School Milestones Students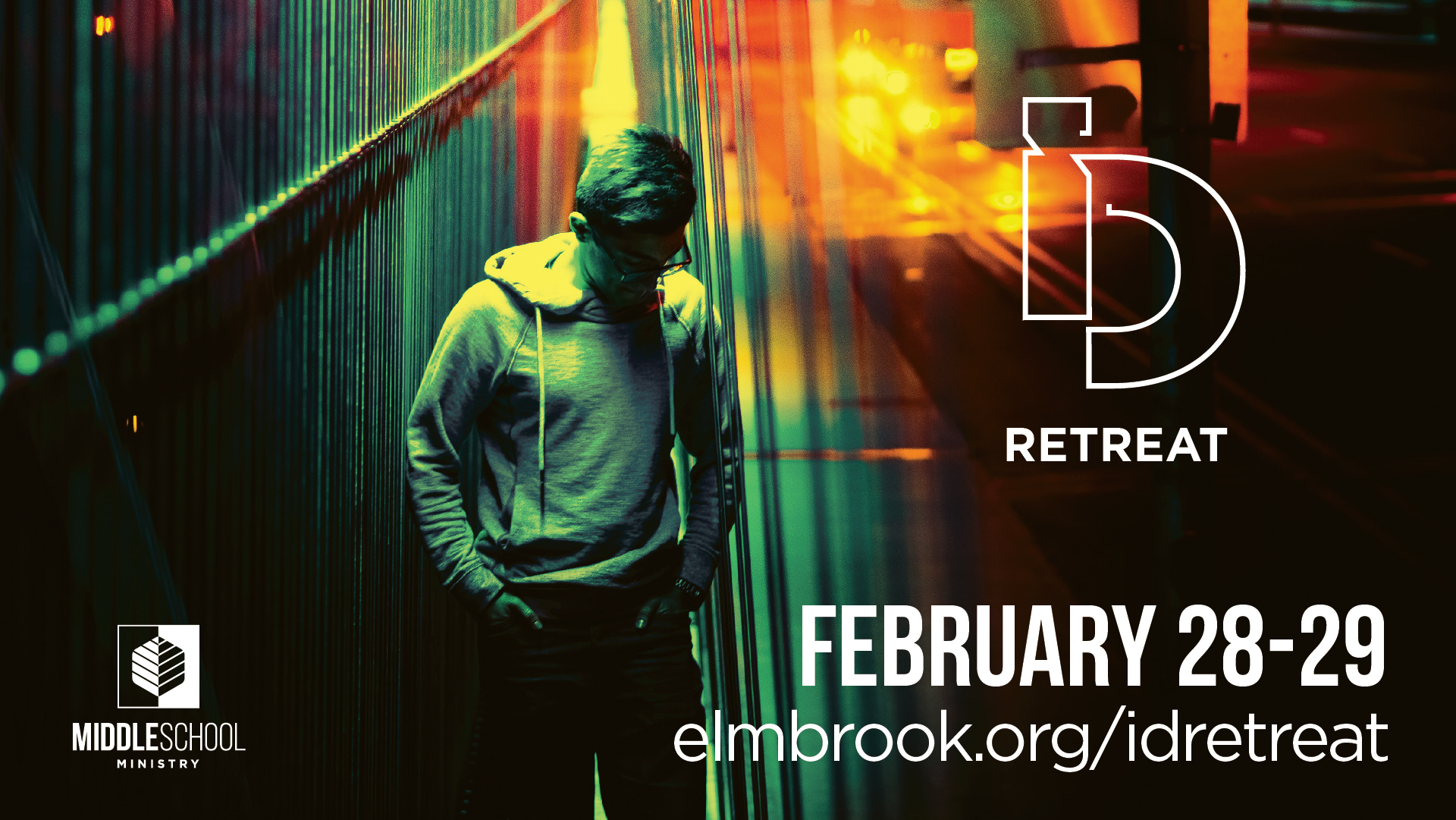 As they journey from childhood to adulthood, each adolescent must find their true identity. But which identity will they own? Winner, Beautiful, Smart, Wealthy, Popular, Good? Or Loser, Ugly, Stupid, Poor, Outsider, Bad? Whether acclaimed or ashamed, each of these views of self will ultimately leave a person unfulfilled, always wanting more.
Except one. There is an identity that transcends all others, one that will truly satisfy.
The ID Retreat will help students grades 6-8 see who they are in God's eyes, and see why this identity makes all the difference. Along with great teaching content, we'll also have tons of fun, cultivate awesome friendships, and make lifelong memories!
Join us at 7:30pm on Friday night for a parent event where you will learn about topics that will be covered with your student as well as talking points.
Cost $29
Registration Closes Feb 26th. No walk-ins.
*Student Ministries values retreats, camps and events as a great place for students to form community and find a sense of belonging. As a staff, we plan events with this in mind. Every element of the camp or retreat from beginning to end is important to reach that end goal. While we cannot restrict a child from arriving late or leaving early, we ask that you make every effort for your student to student attend the retreat as a whole.
Questions? Contact: Ministry support at Minsupport@elmbrook.org or 262.786.7051.