Men Senior Adults Young Adults Adult Learning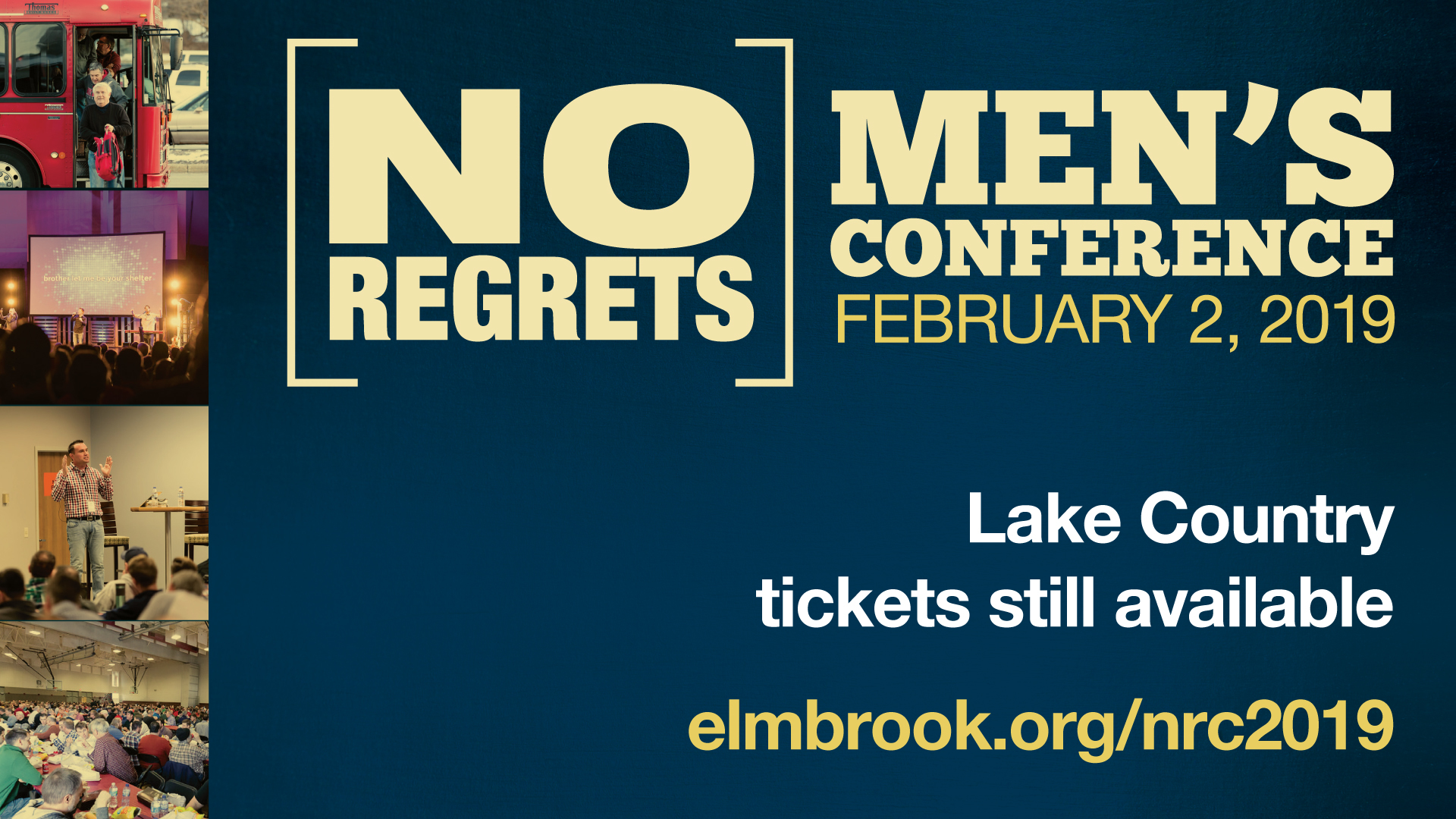 The 2019 No Regrets Conference is a one-day men's event broadcasted LIVE from Elmbrook Church's Brookfield campus to more than 100 host sites in North America and around the world.
The Brookfield campus is sold out; tickets are still available at Elmbrook's Lake Country campus. The Lake Country campus will feature live worship, live platform speaker sessions and more than 20 on-site breakout seminars.
Tickets are $40. For more information and to register, CLICK HERE
To find a host site near you, or for info about hosting the conference at your location, CLICK HERE
About the Conference
The No Regrets Men's Conference is an annual event, started in 1994, designed to create an environment for men to be challenged in their relationship with the Lord at home, in the workplace, and in their ministry. It is held on the first Saturday of February live in Southeastern Wisconsin and is simulcast via live HD video to numerous host sites.

The No Regrets Conference has grown into a national men's conference. With over 10,000 men attending the 2016 conference at 93 sites in 28 states and two countries, there is a global movement growing of men who are choosing to walk toward a lifetime of faith.