Middle School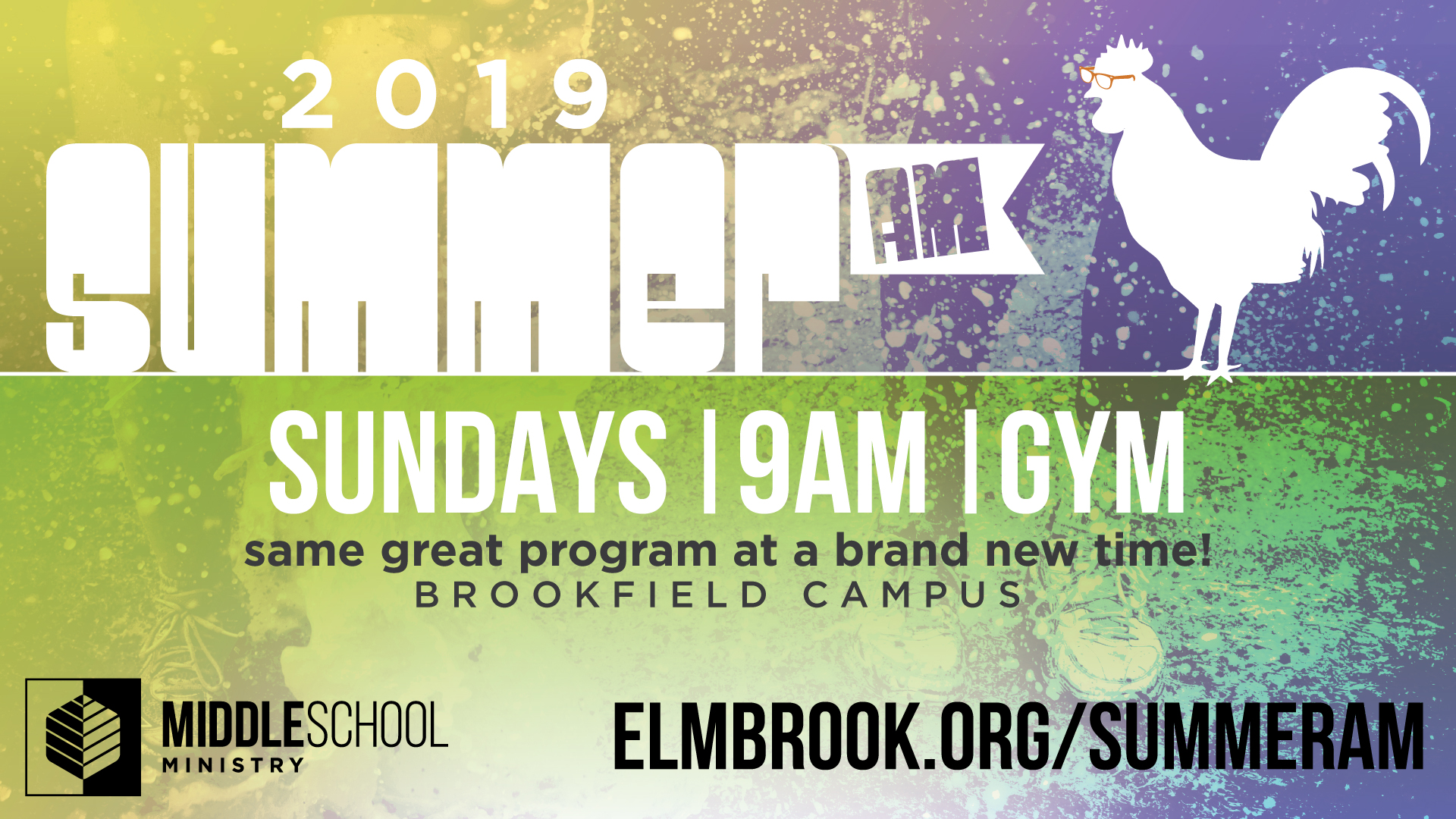 Same great program at a brand new time | 9-10:10am
SummerAM is a relaxed and informal weekly gathering for all incoming middle school students grades 6-8. Students can expect awesome extended games while continuing (or starting) their journey through our 3 year, cover to cover, Bible centric teaching curriculum!
Join us in the gym on Sundays from 9-10:10am. Questions? Contact Eda at eesilaba@elmbrook.org.
Join us once, twice or every week. No registration necessary.