Kids at Elmbrook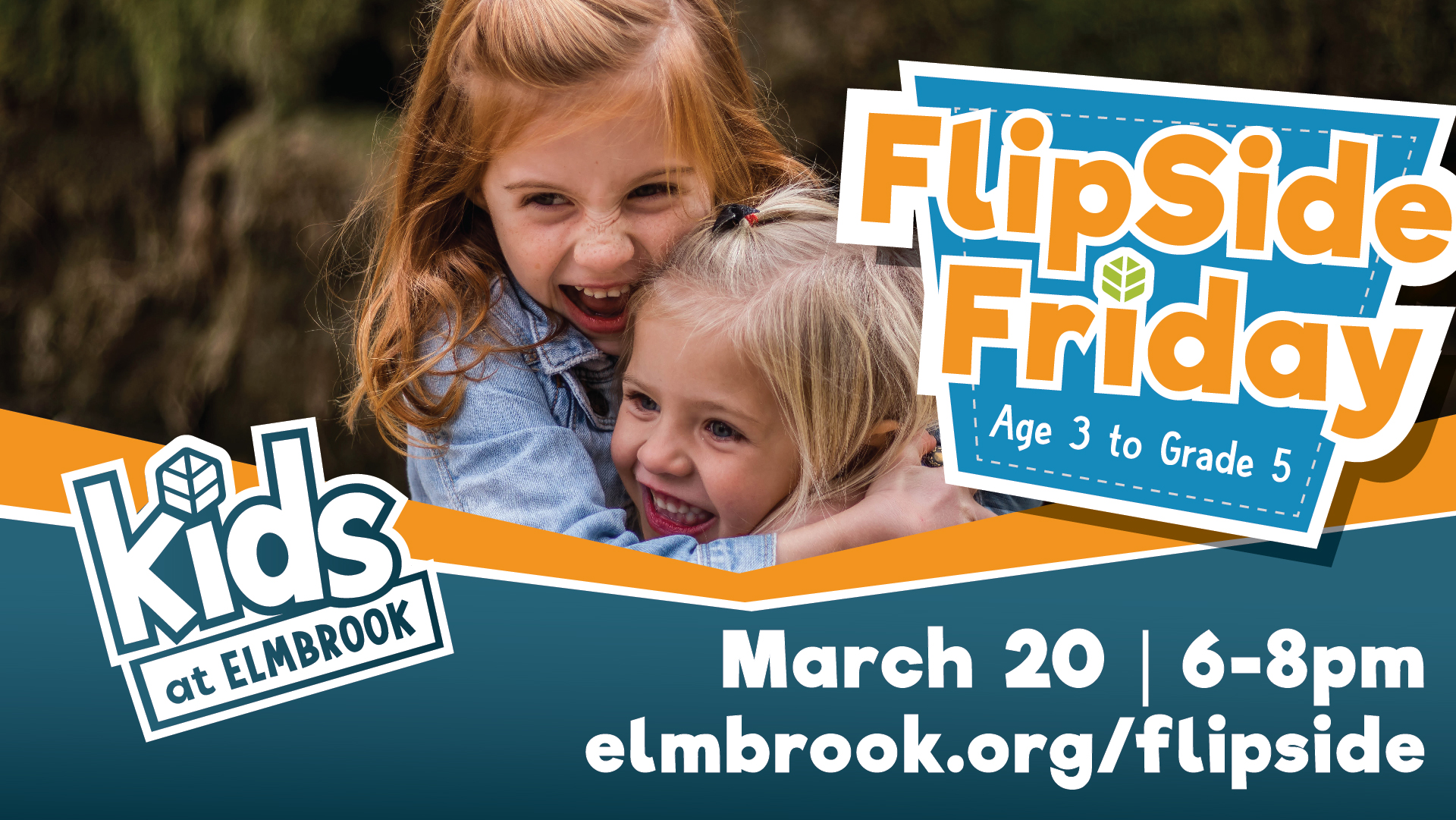 FlipSide Friday is a monthly gathering for kids age 3 to fifth grade. We focus on changing the way kids look at God and helping them discover faith that lasts a lifetime. The world has a lot to say about life… but we'll look at the "FlipSide": what the Bible says about how we can live our lives. Meets throughout the school year from 6-8pm on Fridays.
This year FlipSide will be at the Brookfield campus.
Questions? Contact Andrea Hopgood at ahopgood@elmbrook.org.
Heart of the Matter: FlipSide Fridays aren't only for kids. Throughout the year, Kids ministry is hosting The Heart of the Matter for parents. We will meet on March 20 and April 17. These sessions will give parents insight and tools to dive into topics like puberty, pornography, gender identity, and other life situations. Join the conversation during FlipSide.