All Church Event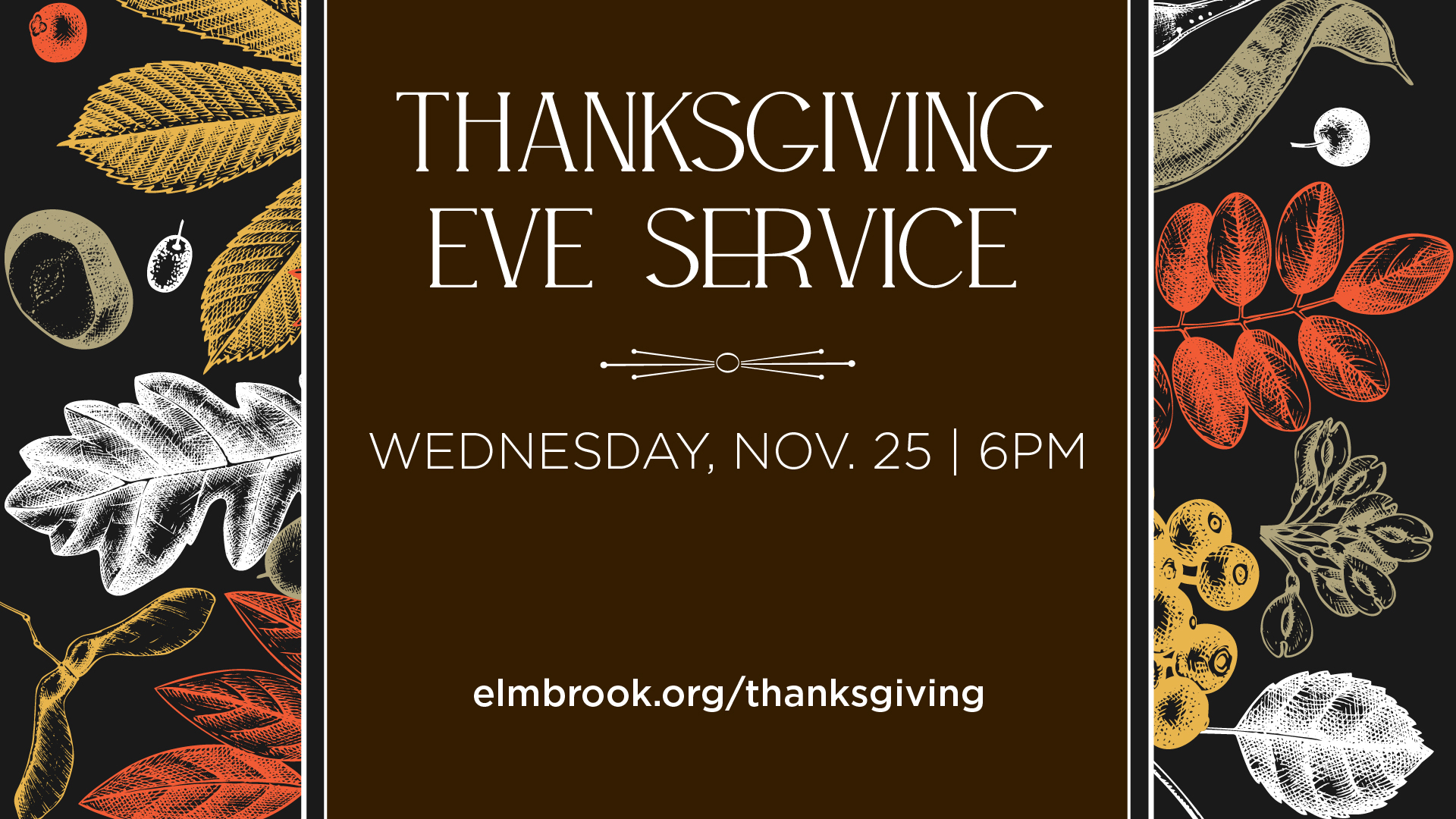 All campuses will worship together and give thanks on Thanksgiving eve — 6pm Wednesday night in the Brookfield Worship Center or on Facebook, YouTube, or elmbrook.org. Representatives from all our Elmbrook campuses will lead in worship, followed by a short message.
A special offering will be collected at this service to support UpStart Kitchen. We wanted to encourage and provide needed resources for a ministry addressing some of the fallout from the COVID pandemic locally, namely food insecurity and employment. UpStart Kitchen is fully operational and vetting entrepreneurs from the city, allowing them to apply their craft and launch their respective catering businesses.
Sorry, no children's programming will be available during this service. Families are encouraged to worship together!