All Church Event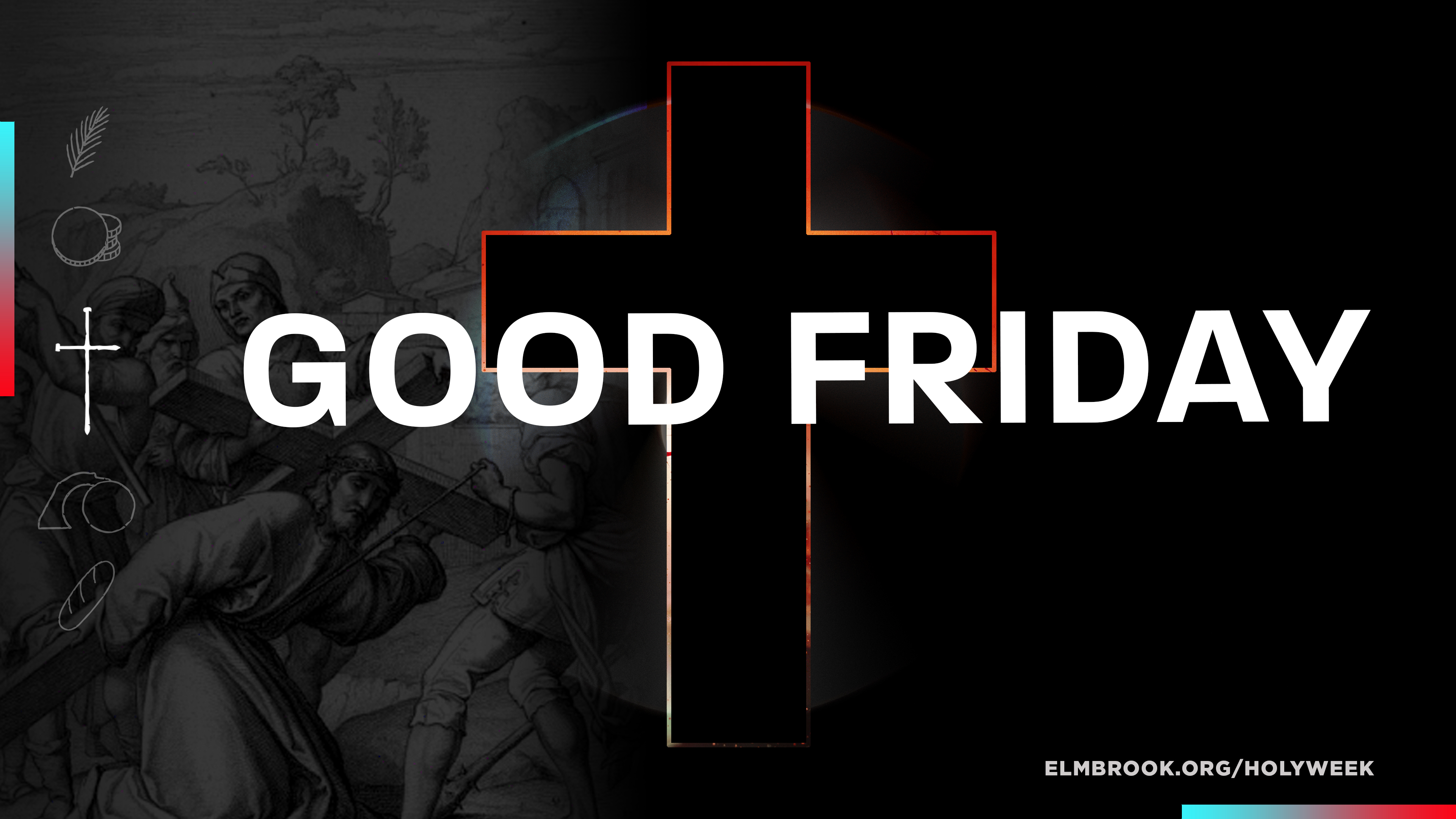 Holy Week is one of the most significant weeks in the church calendar. It's a time to pause and reflect on Jesus, focusing on His life, death, and resurrection. This year, we invite you to experience all of Holy Week at Elmbrook.
Good Friday service is a powerful way to usher in the Easter weekend with a somber understanding of the price paid by Jesus.
Watch on elmbrook.org/livestream at 1 & 7pm or on Facebook and YouTube at 1pm.