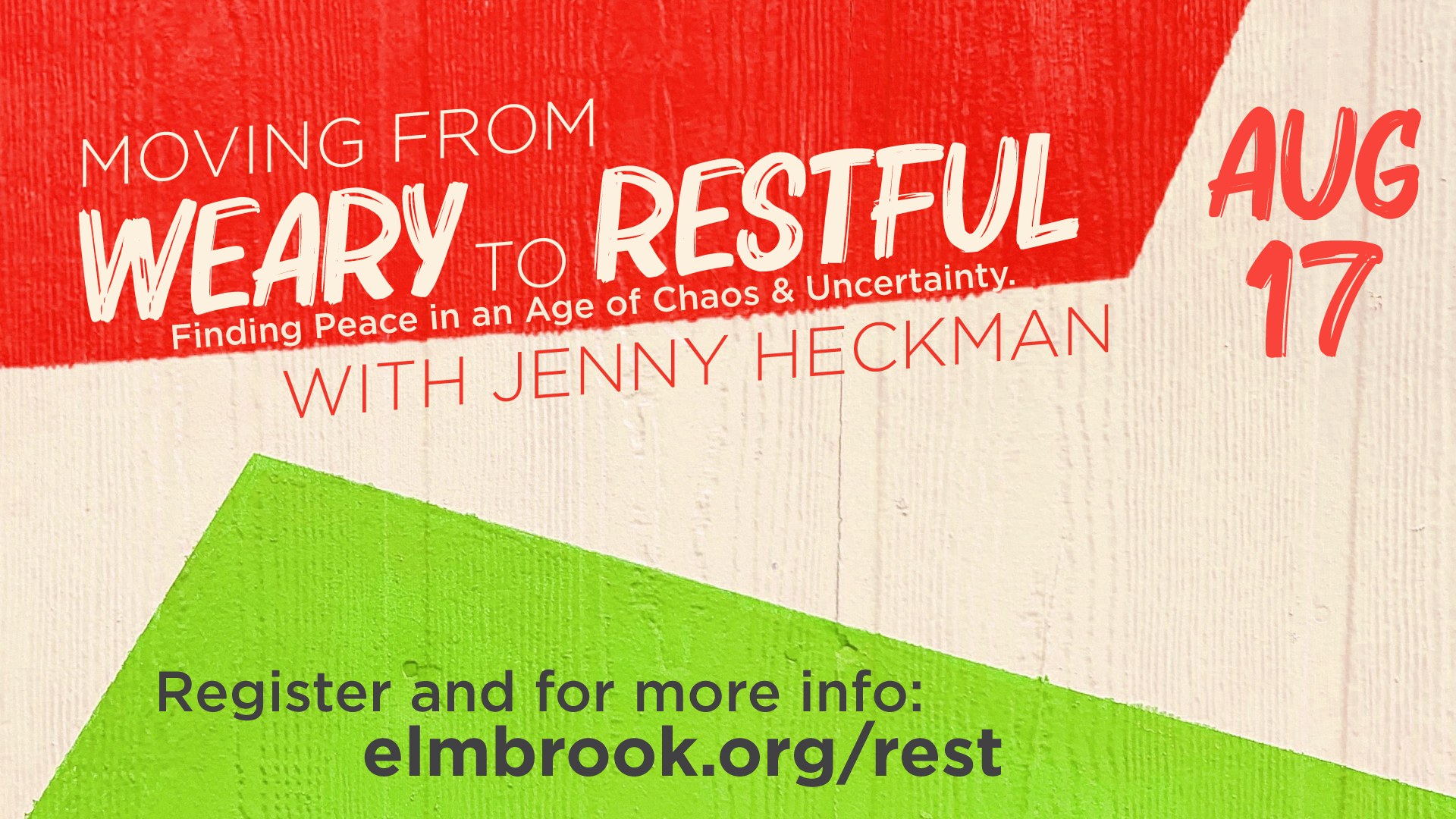 We would like to welcome you to join us Monday, Aug. 17 to hear from Jenny Heckman, Licensed Professional Counselor, MS, LPC, N.C.C., speak on "From Weariness to Restfulness: Finding Peace in an age of Chaos and Uncertainty". The focus will be on identifying how these times of life impact us at every level of our personhood and strategies to counter the effects and find lasting peace.
Optional dinner & fellowship is at 6pm with the event starting promptly at 6:30pm. (see registration form for details on dinner options and cost.)
So how will this work?
When you arrive, please use the North entrance off Barker and park in the northeast lot near the patch of green space where the event will take place. You will see a large blue media truck which will serve as the front stage. Bring your chairs or a blanket to sit on the grass, grab your dinner (if you choose to order one) and enjoy the evening! We ask that you click to RSVP so we can plan accordingly.