All Church Event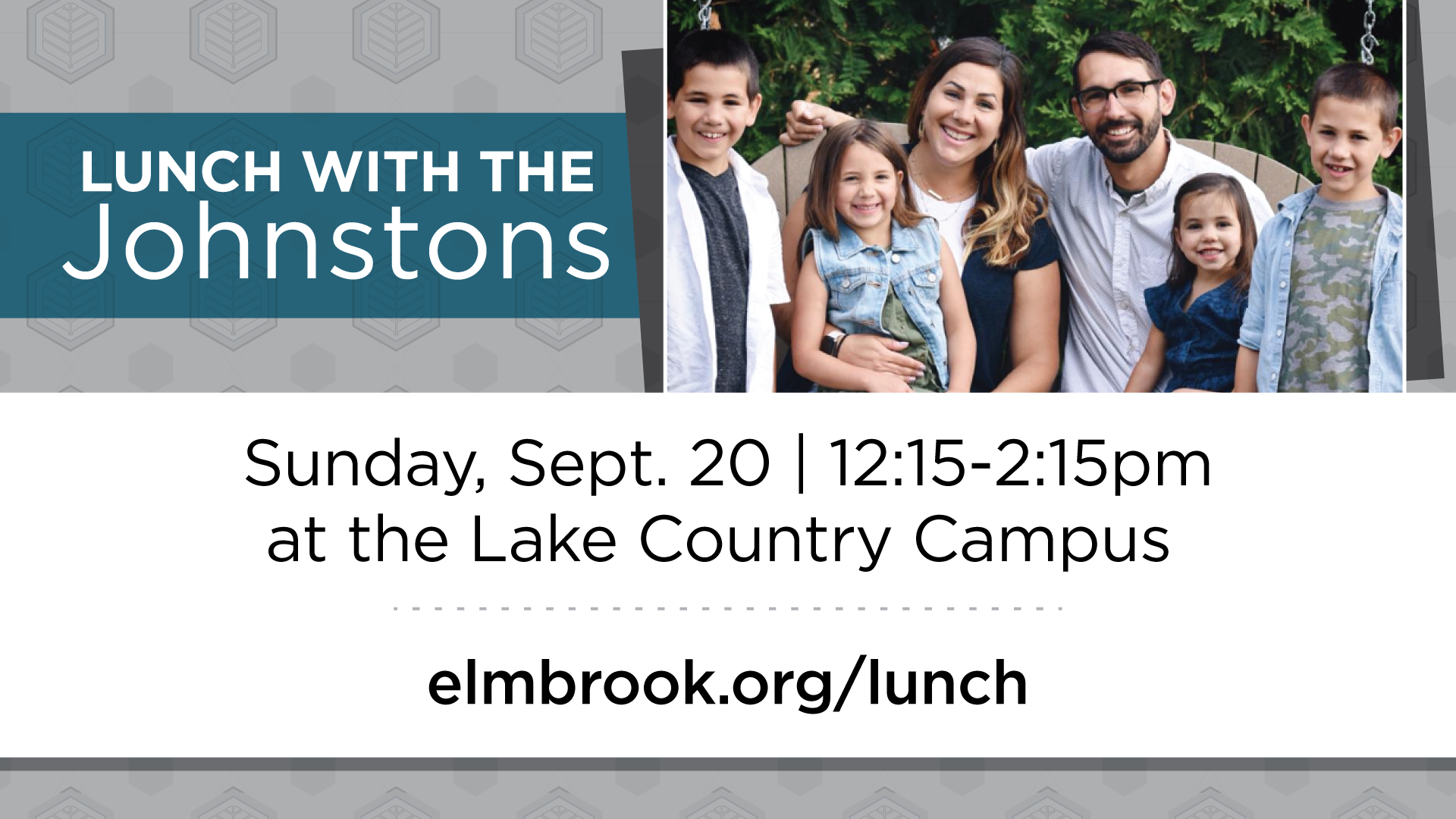 So you've just landed at this place called Elmbrook Church and you're wondering how do I get connected?
Join Pastor Andrew Johnston and family for a casual lunch gathering on the south lawn of the Elmbrook Lake Country campus (we'll move indoors if it rains.)
Meet other newcomers, share a meal, and ask any question you might have about faith, community or this place we call "church".
If interested in attending email Roberta at rblock@elmbrook.org