Men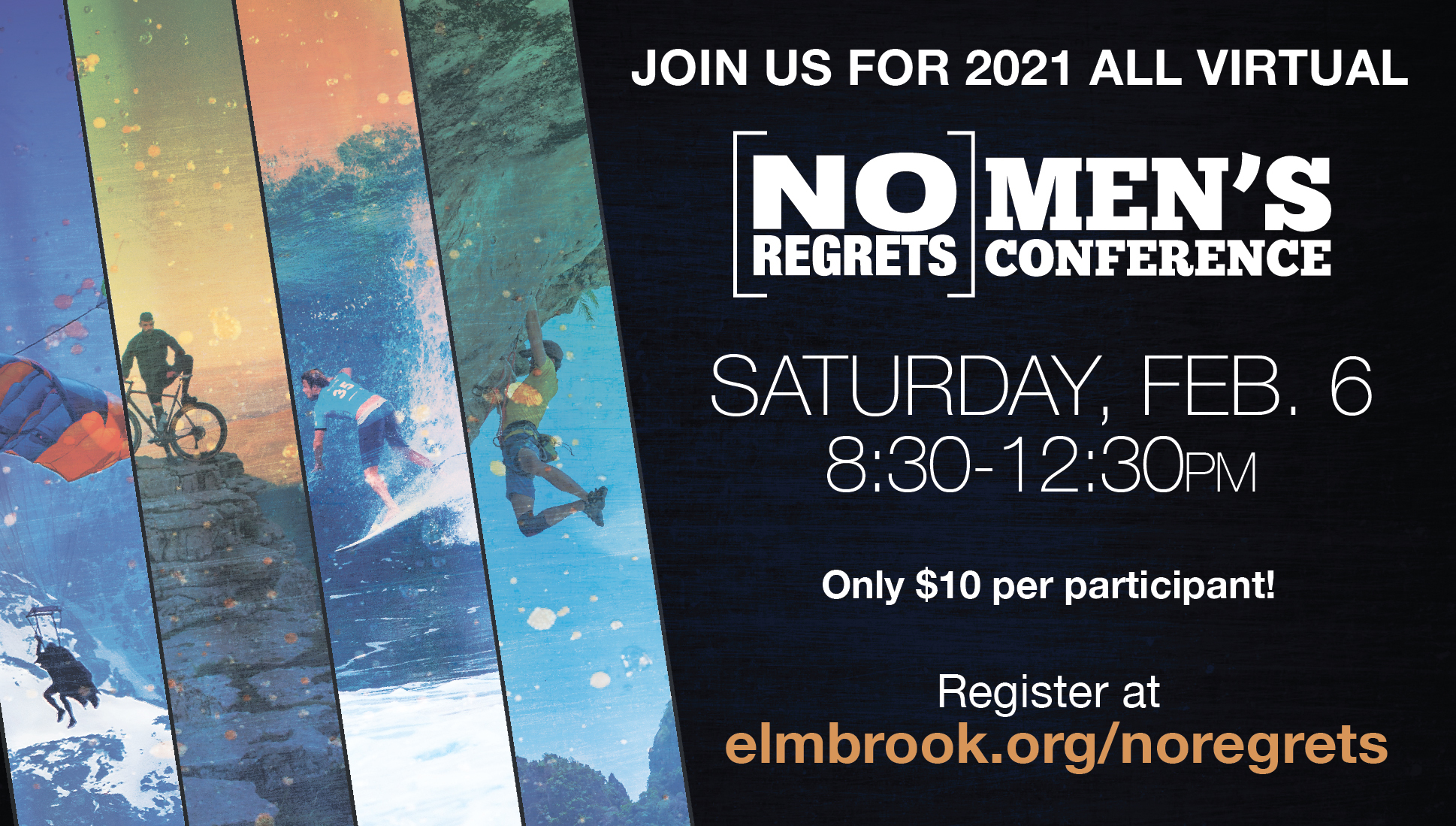 Men, join us for the No Regrets Conference. The 2021 men's conference is entirely virtual. You are invited to join a community of men and participate in the conference. Here's how you can participate:
1. Join a Virtual Community
We have several opportunities to connect with a virtual group of other men just for the conference. This is a great opportunity to meet other guys and find spiritual encouragement together. You can register for one of the following Virtual Communities (Ages and life stages are suggestions. Any man is welcome to join any of the following opportunities.):
Men Across Generations | Cost: $10 Register
Young Adult Men, Single 20-35 | Cost: $10
Married, 20's and 30's | Cost: $10
Dads of School-Age Kids | Cost: $10
Dads of Teenagers, College-Age | Cost: $10
Dads with Grandchildren | Cost: $10
2. Join an in-person Life Group
Each Men's Life Group listed already has meeting plans and welcomes other guys to join them. Open space in each group is limited. All ages are welcome to join any group. All costs are payable to the group host.
3. Watch the No Regrets Conference on your own
If you would like to watch the live conference on your own (not with a Virtual Community or Life Group), you can register directly with the No Regrets Conference. The individual rate is $20, and you will have full access to the conference.