"...you will be my witnesses in Jerusalem, and in all Judea and Samaria, and to the ends of the earth."
— Acts 1:8
Since the days of the early church, Christ followers have been pursuing God's mission: to share the message of hope found in Jesus with those near and far. At Elmbrook Church, this passion drives everything we do.
For decades as a church, we have allocated a significant percentage of our church's annual budget to mission ministries. This investment (our Harvest budget) supports field workers doing God's work beyond our walls — in the Milwaukee area, in our country and around the world.
There are many ways to connect to God's work on a personal level. Whatever you do, open your eyes and ears — and get involved. God is on the move and it's our privilege to join Him in His work.
---
Brookfield Campus Highlights
Cultivate
First Sunday of the Month | 12:15-1:30pm
On the first Sunday of the month, join other missionally-minded young adults as we gather for food, fellowship and to talk with experienced missions professionals.
Prayer for the World
Second Sunday of the Month | 10:45am-noon
On the second Sunday of the month, join us as we hear from our Field Workers and pray for them.
---
Lake Country Campus Highlights
Prayer for the World
Second Sunday of the Month | 8:45-9:45am
We pray for our field workers and the world on the second Sunday of each month. All are welcome.
---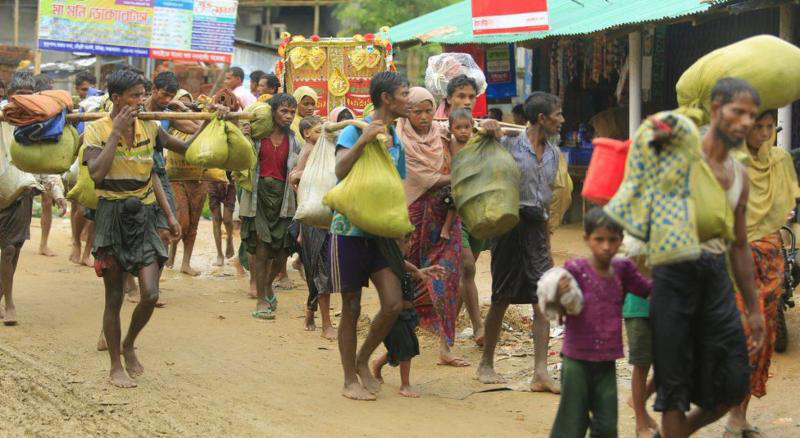 Graciously Embracing Global Refugees
We live in the greatest global refugee crisis in history. Sixty-five million people are displaced including 20 million who are classified as refugees, half of whom are children.
Refugees and internally displaced people (IDPs) by definition are people fleeing conflict or persecution. Refugees and IDPs often face deadly desert or sea crossings, kidnappings, torture and detention, being held captive for extortion, suffering violence by smugglers, being sent back across borders at night by police, and trafficking and sexual violence against women and children.
Once refugees arrive in a safe location, they face continued hardship and trauma. Many refugees are not welcomed in their new location. They are restricted to camps or detention centers. They face difficult legal procedures and many challenges such as learning a new language, adjusting to life in a new country, the inability to work or the need to retrain for work, and the separation from or loss of family members on the journey.
In virtually all refugee stories there lies the menacing undercurrent of hopelessness in the face of suffering and deprivation; the yearning to be listened to and to tell one's story; and the desire for compassion and respect. Refugees like all people want to know that they have dignity as humans and that they are know and loved by their Creator.
This is why Elmbrook has set the strategic goal of graciously embracing global refugees, both here in the Milwaukee area and around the world. We are working towards this goal through our James Places, with our fieldworkers, and through our global partnerships. We have partnered with Operation Mobilization in Bangladesh and a team of trauma therapists from Elmbrook to train leaders who are working among the Rohingya refugees. We also are continuing our partnership with Gateways2life to open a total of three community centers in Greece this year.
We hope you will join us as together we work towards the goal of graciously embracing global refugees. To stay informed about upcoming opportunities, be sure to subscribe to Elmbrook on Mission, our monthly mission email, HERE.
Check out the rest of the links on this page to see how you can pray, give, or serve both locally and globally, or contact Jan Keddie at for more information.