All Church Event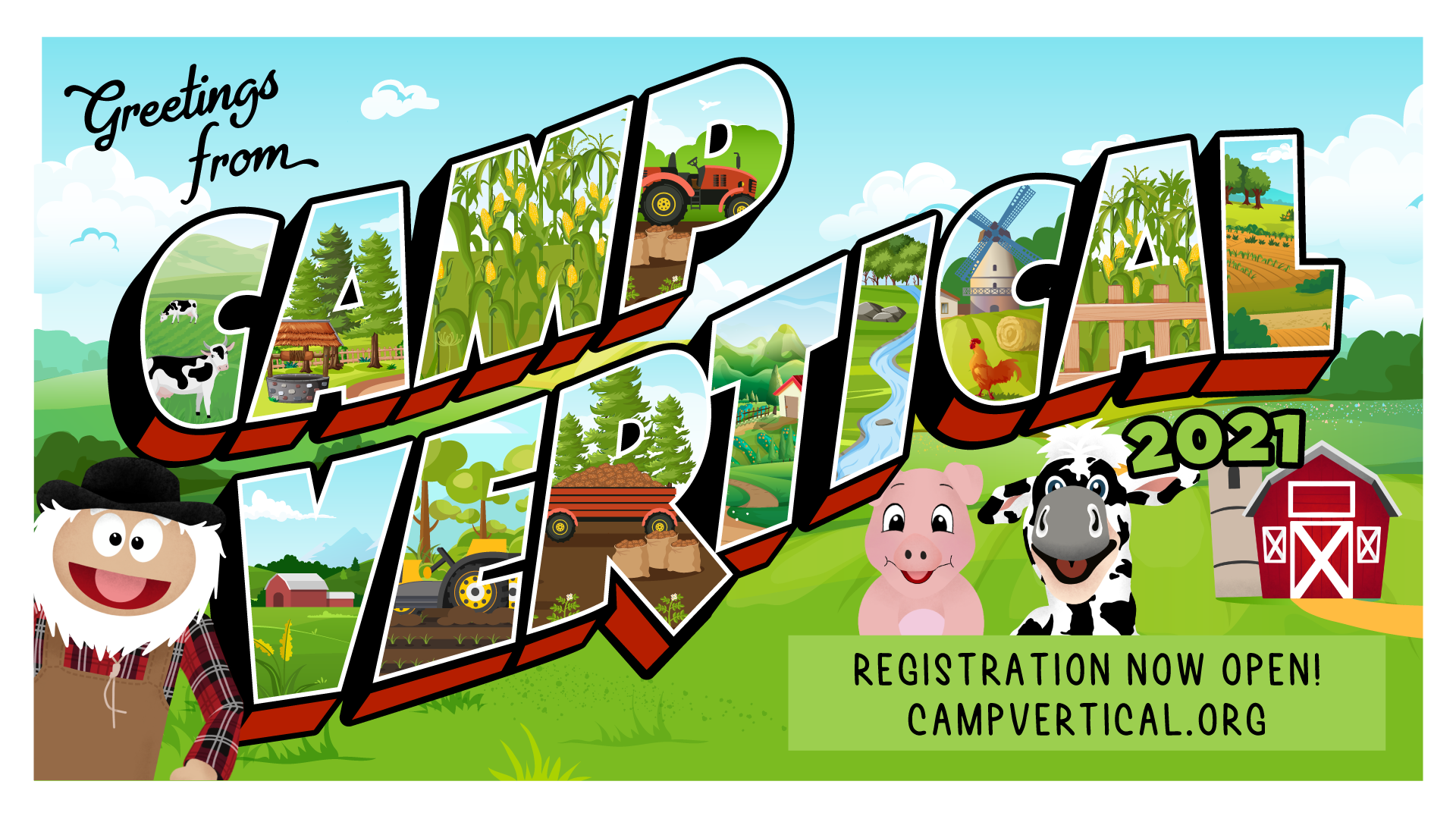 We are excited to announce that Camp Vertical will be returning to our full-summer, full-day programming for the 2021 season. Camp Vertical will be open for kids seven-years-old to going into 6th grade in the fall. It will be the same high-energy, fast-paced fun your kids are used to, with a few extra health and safety protocols. We are committed to making the summer a safe and fun experience for your kids.
This summer, we will be offering Camp Vertical in two locations at the Elmbrook-Brookfield campus for weeks 1-8 and Elmbrook-Lake Country campus for weeks 4-8!
Big Changes in 2021
If you have attended camp with us in the past, you may notice Camp Zoom will not be an option for 2021. The state of Wisconsin has licensing requirements for providing care for kids under the age of 7 that we cannot pursue at this time. Unfortunately, this means that we will not be offering Camp Zoom for our younger friends. We know this is a massive loss for families, and we are incredibly sorry we will be unable to provide care for the whole family. We are excited to be continuing Camp Vertical for age 7 through entering 6th grade in these unusual times.
We have lengthened the camp day! Camp will run from 8am-4pm (with check-out until 4:30pm) starting this year - two more hours of fun for your kids than previous years. We have made this decision to keep kids in smaller pods to help prevent the spread of COVID-19. As a result, we have eliminated extended care, but the price will remain $129 a week. We hope that this is good news for your family and that the lengthened day will still allow your kids to attend camp.
We will send you registration information, so keep an eye on your email for more details! To see the activity groups offered at each campus, please visit our website.