All Church Event
CFM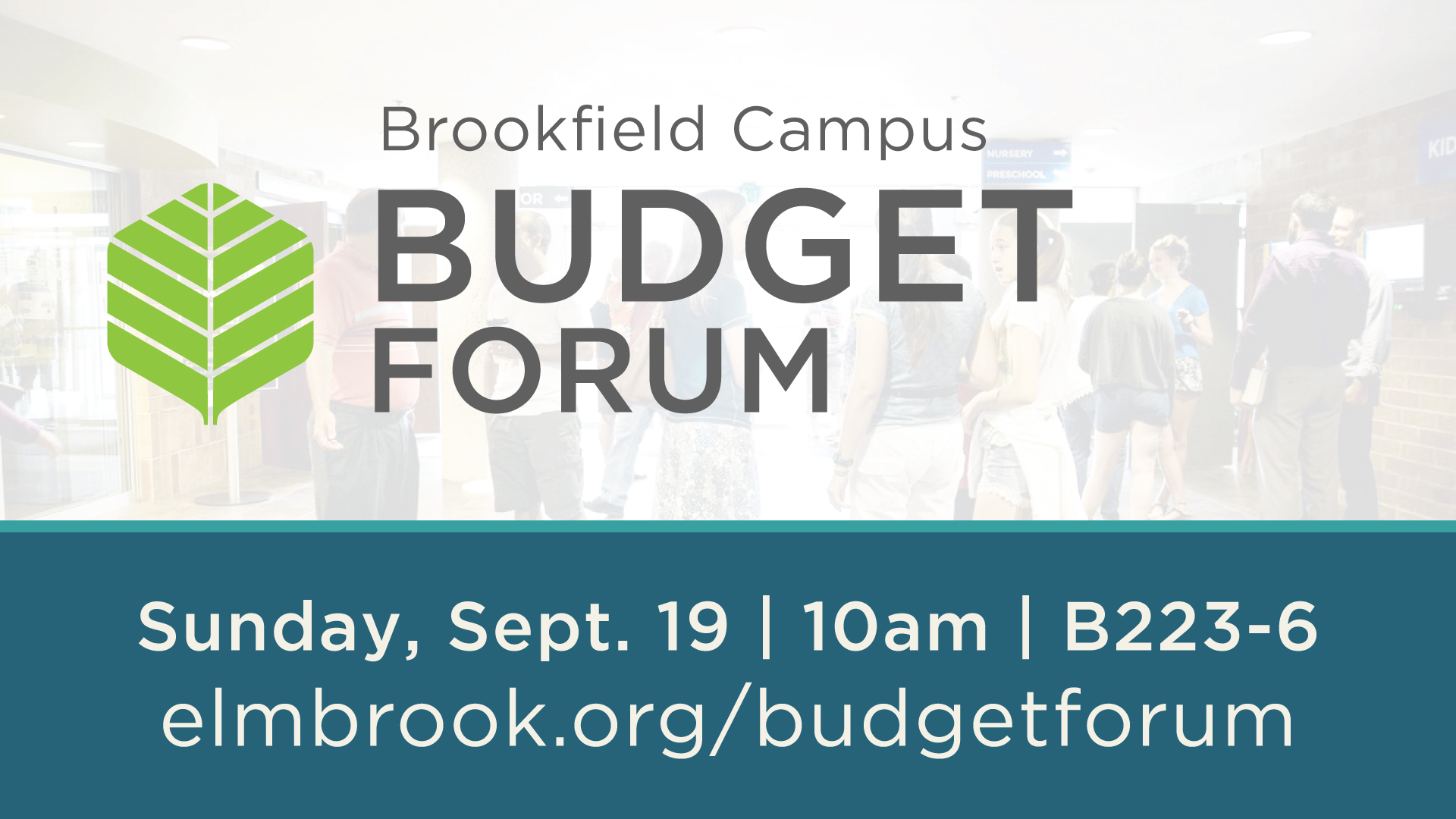 Join us in the B200 Quad (B223-226) at the Brookfield campus for a budget presentation followed by a question-and-answer session. Members of our finance team will be available during this meeting to answer your questions. This budget forum will be streamed.
If you have questions, please email jpeterson@elmbrook.org.
HOW TO VOTE
Members can vote in person at our Church Family Meeting on September 24. Members will also be sent a link via email to vote on this year's budget if they are unable to attend. If you are a member and do not receive an email, please call reception at 262.786.7051.
The voting window ends at midnight Sunday evening, October 3.