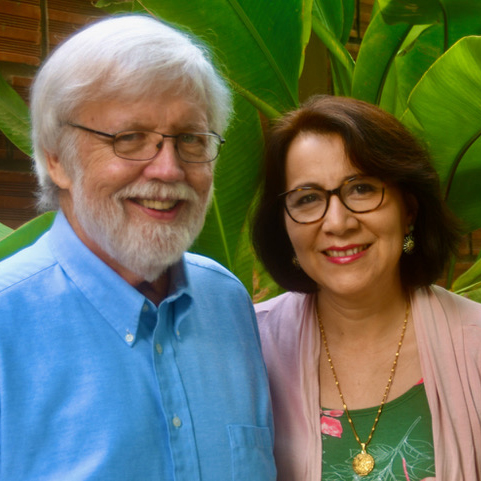 RiverWind, Inc. | Pucallpa, Peru
RiverWind was founded by Dick and Ruth to reach indigenous peoples in the Peruvian Amazon, where Ruth was born and raised in a strong, Christian Peruvian family. RiverWind's mission includes Leadership Formation, Community Development, and Environmental Stewardship. They teach indigenous community and church leaders using oral communication strategies - translating and adapting Biblical stories and Servant Leadership principles into the cultural context of the indigenous people groups. The long-term strategy is for the indigenous churches to plant an evangelical church in each of the 58 communities in the District of Tahuania, led by well-trained pastors and ministry leaders.
Pray for RiverWind's indigenous Servant Leadership adult students, especially a new group from a different tribe - the Asheninka. They are planting churches already, and our team needs to assist them in translating the training materials into their own language and adapted to their culture.
We have begun a new partnership effort with the local government school upriver, at the request of the Principal. There are no high schools in remote indigenous villages; the school has invited those young people who want education to board in the town, but the parents are to provide food. They often do not do so because of the distances on the rivers, so we are beginning to provide three meals a day on the weekends. Pray for the resources needed for this unexpected outreach, and for a winsome spiritual outreach.
Pray for us - Ruth & Dick - as we plan in 2023 to spend a month or more at the upriver training center three or four times each year, in addition to the weeks of Servant Leadership training. We want to mentor and teach the adult students in their own communities. Pray for wisdom, health, safety, and continuing pastoral ministry with the students and churches.