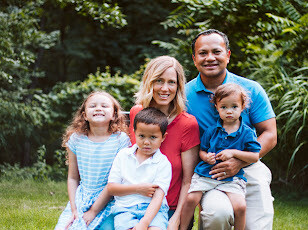 Youth With a Mission | Pittsburgh, PA
After 15 years serving as YWAM missionaries in Southeast Asia, God called Thearith and Angela's family to move and serve at YWAM Pittsburgh. They work with kids club ministry, community basketball outreaches, coaching, mentoring, and training the next generation.
YWAM Pittsburgh is a movement of passionate missionaries dedicated to fulfilling the Great Commission by reaching the lost, discipling believers, and mobilizing the church in our neighborhoods, nations, and next generation. The team runs discipleship training school and a variety of urban ministries. In the past 20 years YWAM Pittsburgh has seen 125,000 individuals make decisions to follow Jesus and presented the Gospel to more than a half million people ministering in over 40 nations.
Angela recently published a short inspirational book of finding God's goodness in the unexpected places of singleness, marriage, multiple miscarriages, missions, and most recently ICU and advanced cancer.
Ask for God's anointing as they minister to those God puts in their lives.
Declare complete healing for Angela walking through stage 3 melanoma cancer. "By His stripes, we are healed."
Ask for God's angelic protection on their family physically, emotionally, and spiritually.